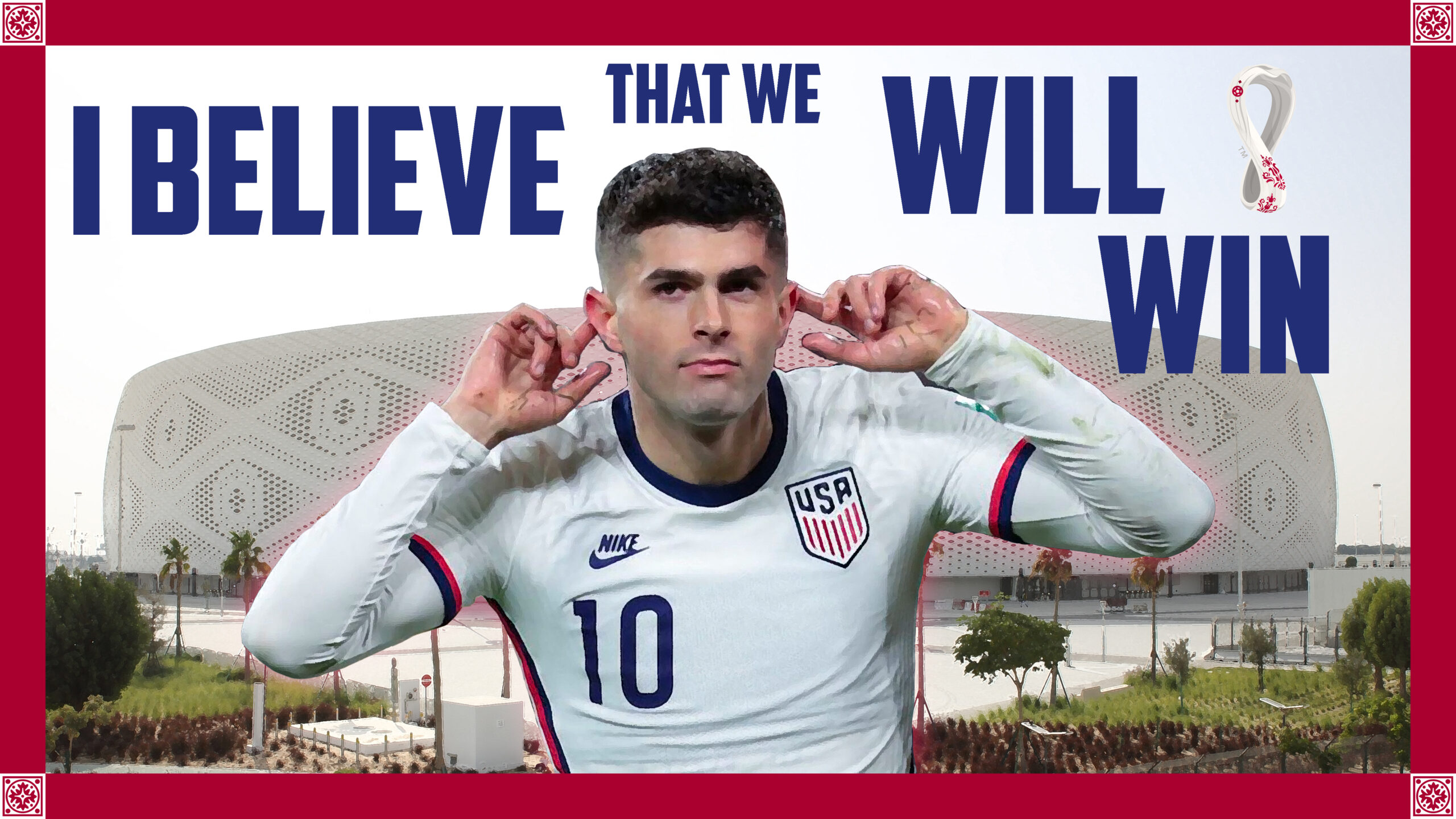 Opinion / Sports and Outdoors / World
7 Reasons Why the U.S. Will Win the World Cup
Nov 19, 2022 0 Comments
It's time for the World Cup! It's been eight years since the U.S. last appeared in the most-viewed tournament on Earth, and they are going to win it. Here are seven reasons why:
1. They have good players
The U.S. has many good players. They have Christian Pulisic, who has played over 10 minutes for Chelsea this year. They have Gio Reyna, who is sometimes not hurt. I am sure they have some other good players as well. So you see, they are a very formidable side! Please stop asking if they have Clint Dempsey. They do not. Clint Dempsey is deceased. 
2. None of the other teams are very good
France won the World Cup last tournament, so you'd be forgiven for thinking they are good. But that's the difference between sportswriters and dippy simpletons like yourself. Actually, France is playing badly right now. In their last match they lost to Denmark, which is not even a real country. And outside of France, none of the other teams even won the World Cup last time. You think Brazil has a chance? When they haven't won anything aside from the Olympics and the Copa America in the last four years? You must not know soccer. 
3. The U.S. is good at other sports
We Americans are very good at other sports, such as baseball, football, basketball, triathlon, mountain biking, pole vault, slalom skiing, rodeo, atlatl, biathlon, lacrosse, the 4×100 butterfly swim relay, cornhole, beer pong, hot dog eating and demolition derbies. Hell, we win the Olympics every year, don't we? We've got more medals than we know what to do with. So don't tell me we can't win no dang-ol soccer man
4. I believe that we will win
I BELIEVE THAT WE WILL WIN
I BELIEVE THAT WE WILL WIN
I BELIEVE THAT WE WILL WIN
I BELIEVE THAT WE WILL WIN
5. Did you know that Brendan Aaronson did this once
Check this out:
6. It's a big stage
Please boys at least make it out of the group round let's not embarrass ourselves
7. It would be very funny
Can you imagine the scenes if England, who have not won anything at all since 1960 in the sport they hold sacrosanct, watch the U.S. win the World Cup, our 12th most important sporting event of the year? Oh God, please make it so. This is why social media was invented. 
Will Klumpenhower is CougMedia's foremost soccer pundit. For more correct opinions on soccer and life in general, follow him at @wklumpenhower on Twitter.