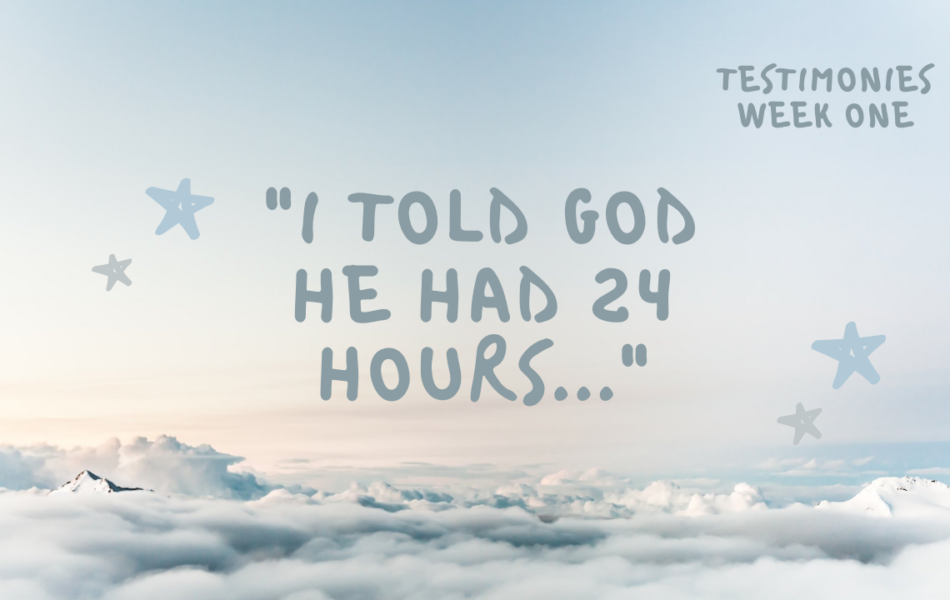 Faith / Opinion
"I Told God He Had 24 Hours…" – A Testimony
Oct 04, 2021 0 Comments
TRIGGER WARNING: SELF-HARM, SUICIDAL THOUGHTS
24 hours. 1140 minutes. 86,400 seconds… That's how long I told the Creator of the world He had to save my life. It was my freshman year of high school and I had never been in a deeper pit of depression. My skin was white aside from the marks that bled red. My body was skin and bones. I either slept too much or too little. I was in a deeper pit than I even knew existed.
It was a Saturday night when I cried out to God. When I was younger, I had a faith that stood out to everyone… I never stopped talking about Jesus and what He had done for me. But then, my mom got remarried, I gained step siblings, I lost two best friends, I was sexually assaulted, and I was abused. All of that made me wonder, why God would allow someone like me to go through all that I had.
I was at such a low point, and I cursed God's name. I yelled, I cried, I screamed. I didn't want to be alive anymore and I told God that too. I told Him He had 24 hours to prove Himself to me.
I woke up the next morning with little motivation. It was a Sunday and as usual, we were going to church. After caring very little about my appearance, I presumed myself presentable and loaded into the car with the rest of my family.
After arriving at church, we went into the auditorium and found our seats. A few minutes later, worship was playing. About halfway through worship, the pastor got on stage. He grabbed a microphone and the music faded into background noise. I remember the next few moments very clearly.
"God put something on my heart just now," he said. "God told me…" He was struggling to get the words out. "God told me that someone here said that God had 24 hours to prove Himself." He continued to share the same ideas from my prayer and even quoted many of my words. "If that was you, I have something to tell you… God is not done with you yet. You asked for a sign, and He gave you one." I was amazed as he continued to pour out the message that God had put in his heart for me.
To this very day, I am still moved just thinking about how God showed Himself to me in under 24 hours.
If you would like to hear more about my story, feel free to contact me and we'll meet for coffee.
-Jessica Jean
If you want your testimony to be featured, reach out to me at jjean@students.ccu.edu