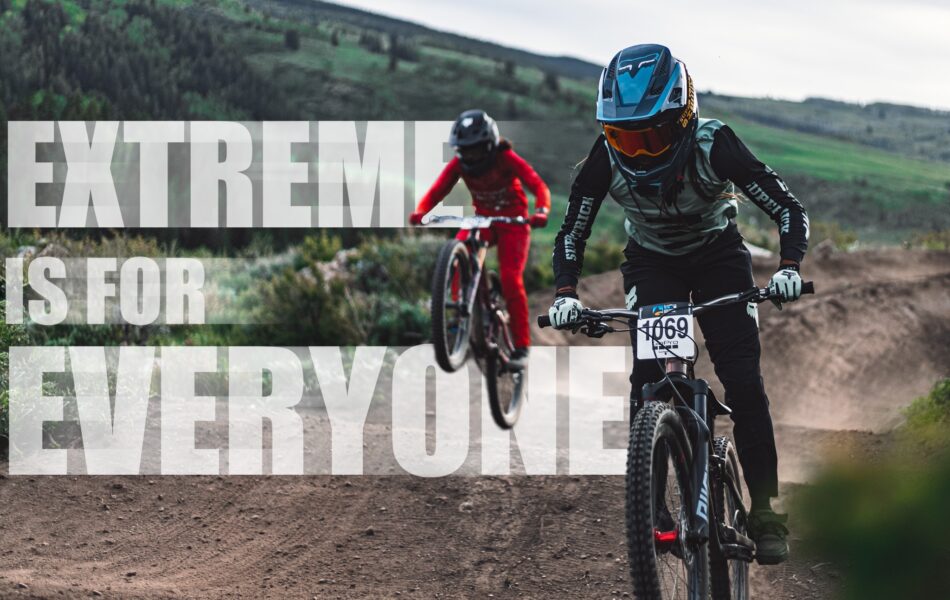 Sports and Outdoors / World
Extreme is for Everyone
Sep 29, 2022 0 Comments
The thought of extreme sports conjures up mental images of young men realizing their dreams of performing jaw-dropping feats to swarms of eagerly awaiting spectators. It's a sport for the few and privileged; limited by time, resources, and equal opportunity. That is what this writer thought before attending the 2022 GoPro Mountain Games.
Surrounded by the majestic Rocky Mountain landscape of Vail, Colorado, athletes of all backgrounds, experience-levels, ages, ethnicities, and genders set out to prove themselves on the extreme and ambitious platform developed by the Mountain Games 20 years ago.
Used to mark their commitment for the equitable treatment of all athletes, The GoPro Mountain Games prided themselves that men, women, boys, and girls all compete on the same courses, vie for the same proportion of $130,000 in prize money, and are awarded on the same stage as peers.
I witnessed this firsthand following the GoPro Duel Slalom event, where I saw the youngest amateurs and the most experienced professionals sharing the same awards stage and limelight throughout the day. I got to interview two sisters who are from those different experience levels, McKenna and Derin Merten. The sisters "always grew up around bikes," and were able to compete together June 8 at the Minturn Bike Park.
Derin, 14, won the Amateur Open Women 14 and under division, and when asked about the state of young women in biking, she replied that although the sport is still has a male majority, females are getting more involved and have more opportunities than ever with events that place them on an equal playing field. Derin stated that she plans to turn pro by next year's competition.
Elaborating, McKenna, 19, who had just placed third in the Pro Women competition, commented "I've been doing pro slalom for four years now, and I've never done a race that wasn't equal pay."
The sisters seems optimistic on the current state of female athletics, and the career building opportunities events like the GoPro Mountain Games offer to young women.
Pro Women Duel Slalom champion Dani Johnson says she uses the male dominated aspect of the sport to her advantage, saying "being a woman in this sport that's male dominated, I spend my days chasing guys."
She went on to explain what it means for the sport that the majority of the 2022 GoPro Mountain Games competitors were female, saying this "having over 2,000 female competitors at the Mountain Games shows that women are taking over, and we don't care if it's male dominated, but we gonna show them that we are gonna do it too."
Her interview raises an interesting question, have competitions like the GoPro Mountain Games—that give women "equal pay for equal play"—helped expand and promote the sport beyond what any marketing measure could?
Women from a young age are entering extreme sports in droves because of the chances it affords them. Women's sports seemingly take a backseat to the male variant due to thoughts of it being the 'lesser' of the two leagues (in the case of NBA vs. WNBA for example). What the Mountain Games teaches is that pro and amateurs, males and females, young and old can fight on the same course, play by the same rules, and gather the same excitement for crowds.
Equality is not realized in many sports, mainly due to popularity and marketability of those female leagues. Perhaps, pro sports should stop focusing on creating separate leagues for women, when they should take a page of out the Mountain Games' playbook and combat inequality though developing a competitive environment where gender differences are a matter of divisions, not entirely different sports.
About the author
Hunter Kirby is a senior at Colorado Christian University, studying Business Administration, Digital Media, and Finance. He currently works as a self-employed creative professional with several clients in multiple states. You can learn more at www.hkirby.com. All photos in this article are his own.