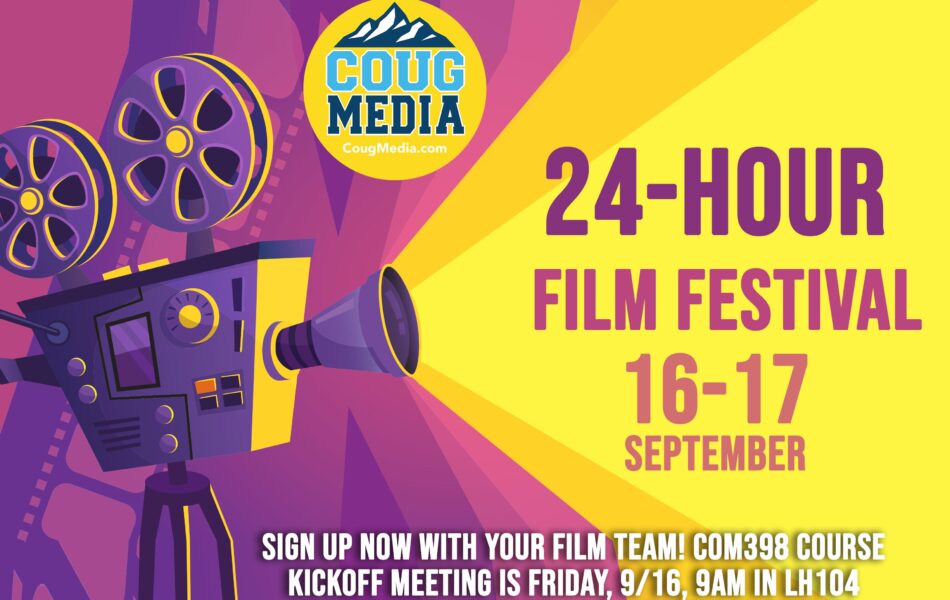 Art / CCU News
CougMedia's 24-Hour Film Festival – Sign Up Today!
Sep 10, 2022 0 Comments
Calling all CCU students! Sign up for CougMedia's first ever 24-hour Film Festival today! Gather your film team and sign up for COM 398 to participate! The festival will be from September 16-17. Did we mention awards? Come join us!