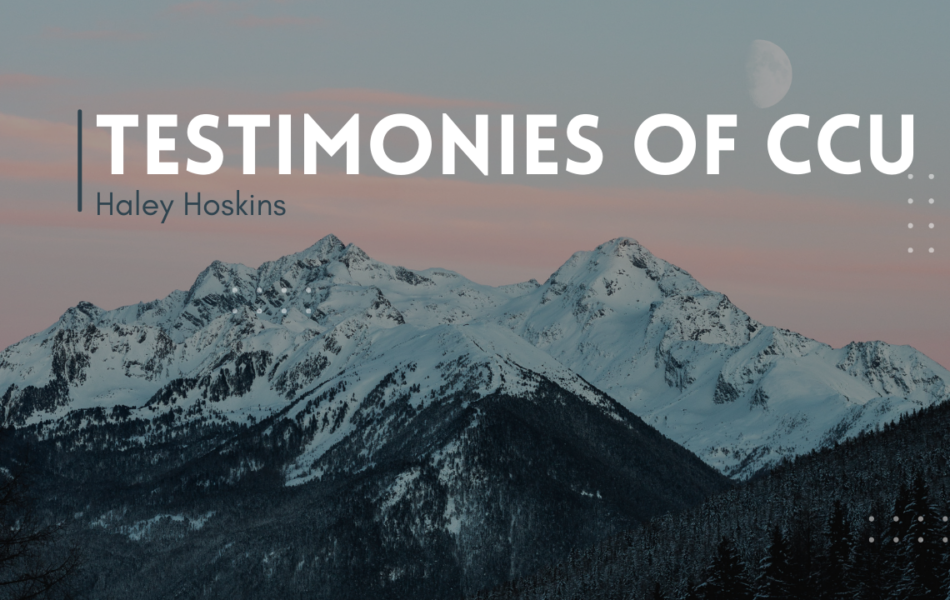 CCU News / Faith / Opinion
"I was so afraid, and I couldn't do it anything about it." – A Testimony
Apr 20, 2022 0 Comments
Haley Hoskins, a junior here at Colorado Christian University, has struggled with anxiety for most of her life. She shared that her anxiety had started when she was in eighth grade. "One night, I woke up and I couldn't breathe and my body waws shaking," she shared. "I was so afraid, and I couldn't do it anything about it. I went into my sister's room and woke her up. I was terrified." Haley stated that her freshman and sophomore year of high school was one of the more difficult times of her life. The anxiety attacks were "a whole other level". She had never experienced anything like it.
When senior year rolled around, Haley said, "I wasn't experiencing anxiety really at all." While senior year was decent, everything changed when college started. Originally from California, Haley was moving to Lakewood, Colorado without knowing anyone at all. "I had the worst panic attack of my life." She told me. "I knew in my heart that God was calling me to be at CCU." She continued, "I met a girl here who ended up being my best friend and still is. I knew that God placed her there."
Haley said that she still experiences anxiety, but nothing like it used to be. "I've learned a lot of tools and things of how to handle it." Haley then went on to tell me how God is using her anxiety for good. "This is God using me. Even though it sucks, I'm also glad it happened because it is what grew my faith and what made me turn to the Lord and say 'I need you'. God really used this anxiety to grow my relationship with him." Haley shared that she is learning how to help others who struggle with their anxiety.
Thank you for being so vulnerable. You're an inspiration.
–  Jessica Jean
If you want your testimony to be featured, reach out to me at jjean@students.ccu.edu.