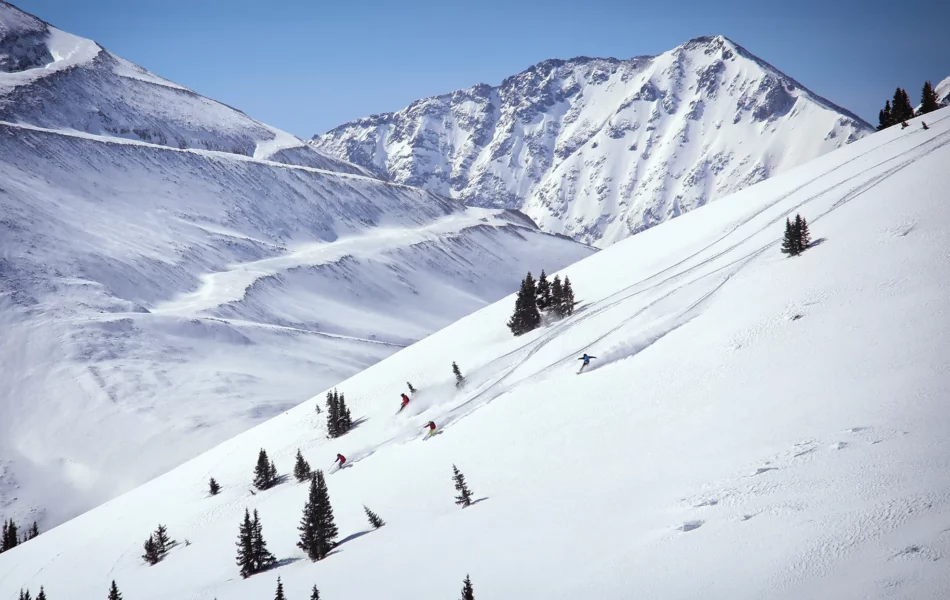 CCU News / Sports and Outdoors / World
Skiing at Copper Mountain   
Dec 09, 2022 0 Comments
Looking for a place to ski? Copper Mountain has some of the best terrain and is not too far from Denver. As the ski season approaches us, many are looking for resorts that will provide them a good day of skiing, instead of a day of waiting in long lines. Copper has much to offer, and this article will examine why this may just be the best mountain of all. Copper is easy to navigate, has sun-facing slopes, and has more than 140 trails.  
Copper Mountain is well versed in its trails, including all different levels of slopes. Although it is a large resort, it "is one of the easiest to navigate" (skimag.com). As someone who grew up ski racing, and travelling for races, I can personally attest that Copper Mountain is the easiest mounting to navigate. In the Ski Magazine, featuring the Copper Mountain resort guide, skier Claire Barber says it is "the most underrated ski terrain in the U.S." and I couldn't agree more (skimag.com).  
As a former racer, I have spent my fair share of time in frigid weather skiing down icy slopes. I highly prioritize a mountain that has sun-facing slopes. A different blog from the Ski Magazine says, "Copper Mountain is one of the few ski areas in Colorado that offers nearly 360-degree skiing via three separate peaks: Union Peak, Copper Mountain, and Tucker Mountain. This unique abundance of orientations allows skiers to take laps in the sun or head to the shade of the mountain's north-facing aspects to find leftover powder from the last storm" (skimag.com). It is great to have the option of skiing both faces of the mountain.  
Copper has great terrain all over the mountain. An article on why copper mountain is set apart from other resorts says, "Copper has, in-bounds, over 140 trails/runs, 2,465 skiable acres and a peak height of 12,313 feet (catchcarri.com). With so many trails to access, you won't get bored. As well as, it is great for the whole family as those trails include beginner, intermediate, and expert runs.  
When choosing a place to ski this season, go to Copper Mountain. You will find minimal lines with many options of trails. You can ski a different trail each time, never repeating a run. You won't lose your friends or your kids on this mountain, unless you are trying to. In that case, there are many trails to hide on.  
 Resources 
Hodgson, Todd. "Copper Mountain, Colo.." Ski Mag, 12 Jan. 2021, https://www.skimag.com/ski-resort-life/copper-mountain-colorado/.  
Idsal, Barclay. "Why Copper Is Low-Key One of the Best Ski Resorts in America." To The Mountains Blog by Ski.com | News, Weather, Info, 12 Jan. 2021, https://www.ski.com/blog/why-copper-is-low-key-one-of-the-best-ski-resorts-in-america/.  
Wilbanks, Carri. "Why Copper Mountain Is Unlike Any Other Ski Resort." Catch Carri: Travel Guides & Local Reviews, 9 June 2015, https://catchcarri.com/why-copper-mountain-is-unlike-any-other-ski-resort/.