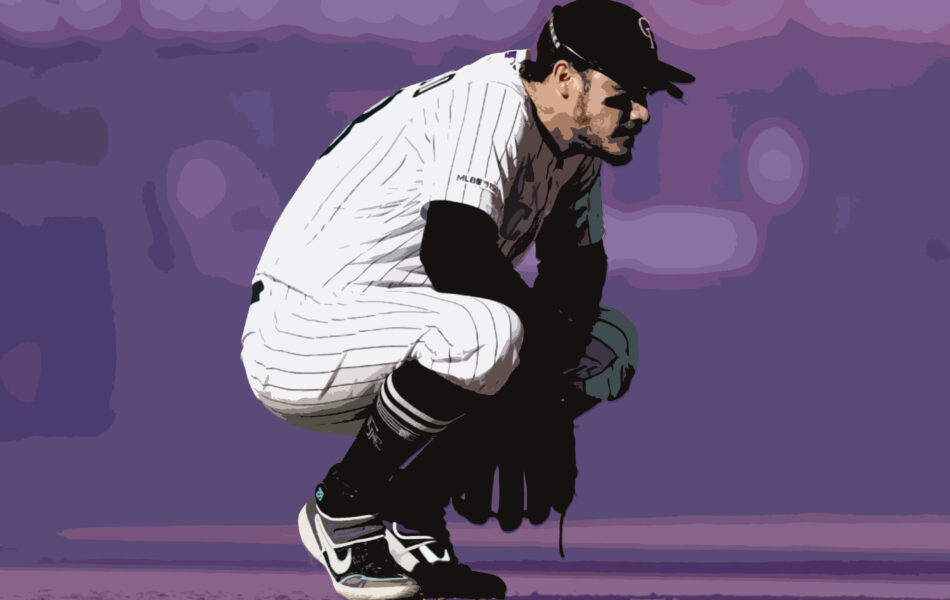 Sports and Outdoors
Nolan Arenado is Gone
Jan 30, 2021 0 Comments
I didn't want to have to release this article.
If you're reading this, that means it's happened. I wrote this article a while ago, hoping it would never see the light of day, that the people in charge would come to their senses, but my hopes have been in vain. Nolan Arenado has been traded to the Cardinals. 
The name of that team I just mentioned has been blank until today. This article has been sitting patiently in Google Drive, complete aside from that name, the team that Nolan Arenado, my favorite baseball player ever, now plays for. Nolan no longer plays for the Colorado Rockies.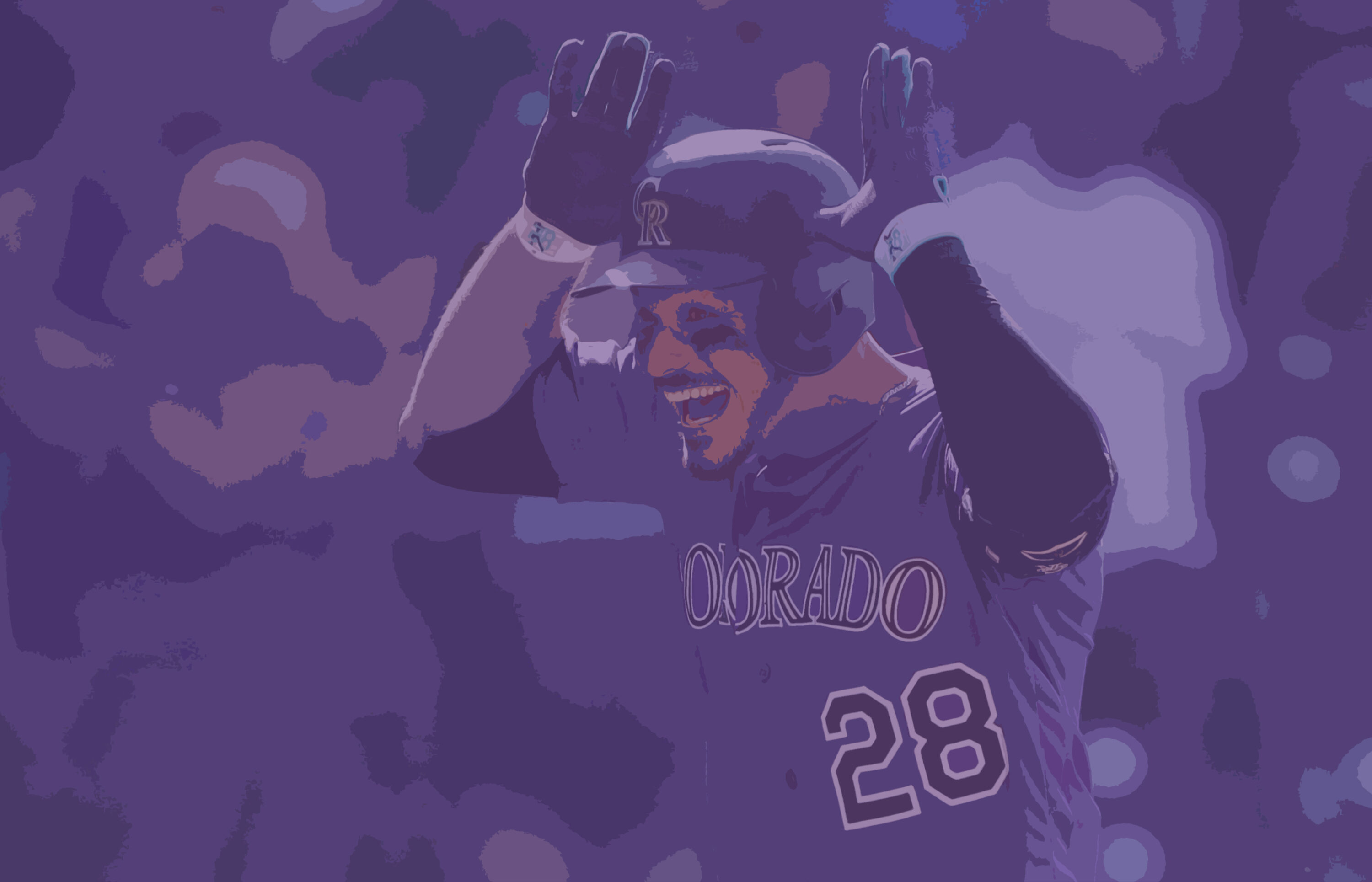 Us Rockies fans don't have it the hardest, but we have it harder than most. The team has never been truly great, and hasn't often been good either. We recently had a few seasons where we made the postseason in back-to-back years (the only time that feat has ever been done by the franchise), but were quickly ousted both times. Of course we had that magical 2007 postseason run, the high point in franchise history, known eternally as Rocktober. But even that was abruptly destroyed – in the form of a sweep at the hands of the Red Sox in our first World Series appearance. We have not been back. 
Even if a team has no championships, they can at least be consoled by the presence of a star player. However, every Rockies star is hindered by The Coors Factor, an altitudinal hex which causes Rockies hitters to be unstoppable, titanic juggernauts at home, which is clearly cheating. All their stats don't really count. Never mind that Rockies hitters historically hit much poorer on the road – not because the balls don't travel as far, but because pitches curve much more – a fact that is invariably overlooked. Due to this, our pitchers also possess a significant handicap at altitude, which partially accounts for their poor performance. You'll never see this reflected in the national media though. When Nolan led the National League in home runs, he cheated by playing half his games at Coors. When Kyle Freeland – in the same year – had the 3rd best ERA in the NL, was he awarded the Cy Young? Of course not. The media, as always, was devoid of Coors logic. You can't have it both ways, y'all. 
Yet they do. This kind of thinking is why us Rockies fans can never have a player who is one of the greats. Our boys play half their games at Coors, so no matter how good they were there, they can never be as great as someone who did not have this perceived advantage.  
Nolan Arenado was the exception.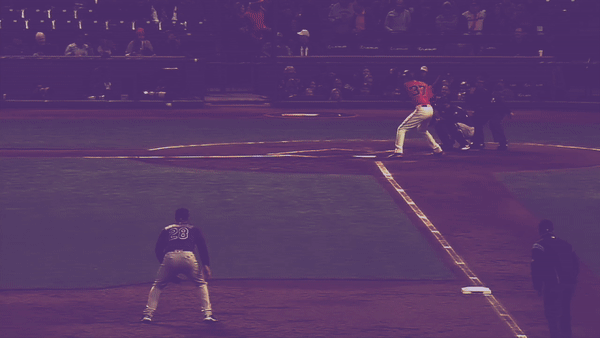 I don't think it's an exaggeration to say that Nolan is the best defensive third baseman the game has ever seen. His peers have said as much, including Mike Schmitt, who thought Nolan was the best overall talent at the hot corner he had ever had the pleasure of watching – high praise from a man who's in the conversation himself. Nolan's defense is a sight to behold, well worth the price of admission. On any given evening, he can produce a play that most would consider their career highlight. He does not simply play defense; he dances with the diamond, an aggressive yet focused waltz between him and the infield dirt, partners in pursuit of the putout. 
He was no slouch with the bat either. Coors Field or not, Nolan has always had power – he's led the National League in home runs three times. I remember absurd stretches in early June where he'd hit eight dingers in a week. At any point in the season, it seemed, he could be the best hitter on the planet. Nolan Arenado is quite possibly the greatest player the Rockies have ever had. 
Which is one of the reasons I'm so upset that he doesn't play for them anymore.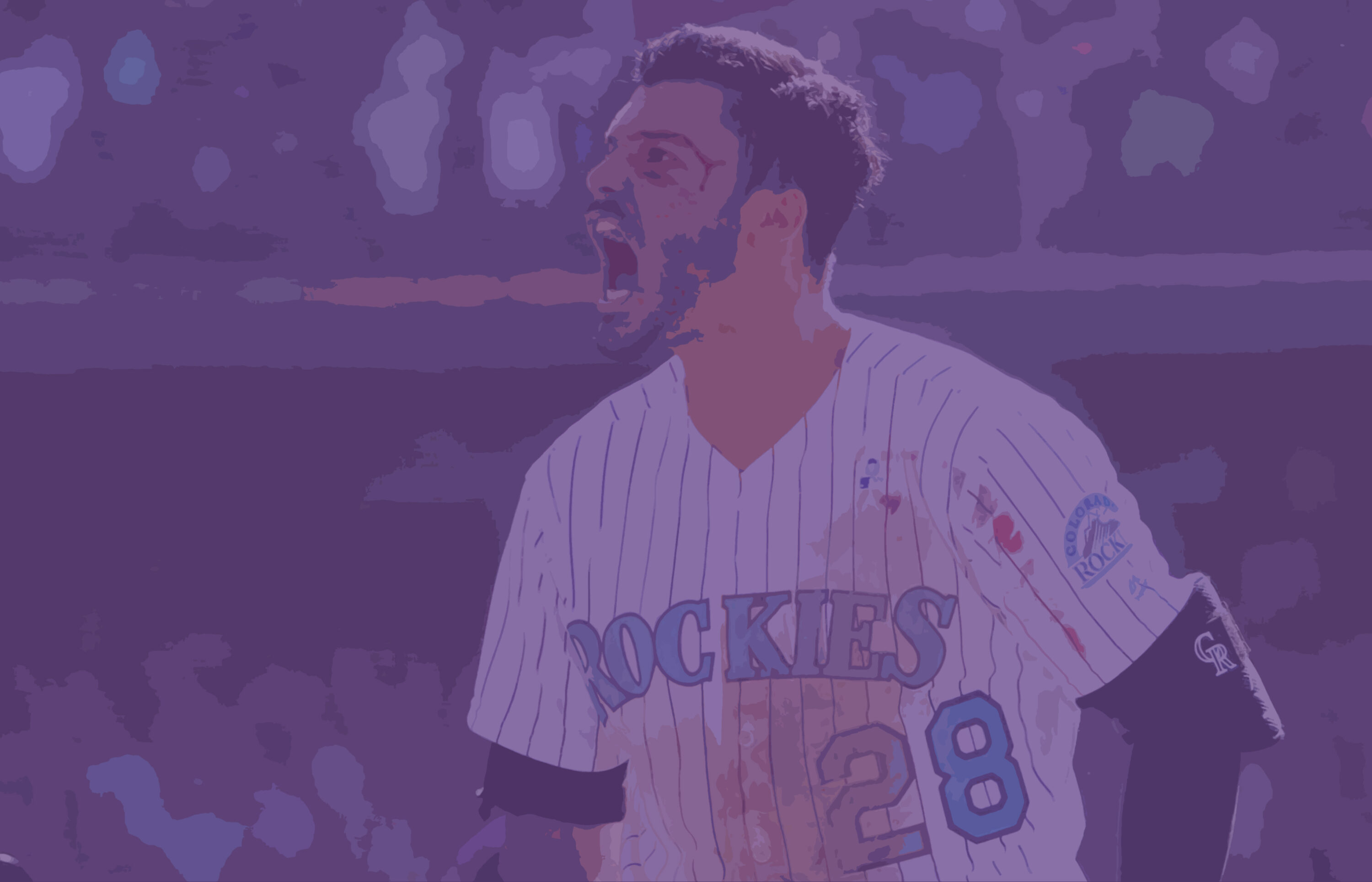 We've seen this coming for a long time. Trade rumors have been circling since he signed that record extension in 2018. The media, it seems, was determined to get him out of Coors and into perceived respectability. Fans of rival teams were drawn to his highlight videos like horseflies to dung, commenting "Future Cardinal" or "Future Dodger." Yes, fans of successful teams, apparently discontent with their success, felt it necessary to torment fans of an unsuccessful team. "We have won the World Series, which you have not," they jeered, "and now we are going to steal your favorite player, so you will have neither." It's stupid, and it's cruel. 
Maybe I'm stupid too, loving Nolan so much. In this league, the big teams rape and plunder the small teams, carrying off their stars as spoil. No one denies this, and it isn't getting fixed anytime soon. It doesn't matter how good they are, or how beloved – if your team isn't based out of New York, Los Angeles, Boston, Chicago, or St. Louis, your most talented players will be torn from you. I should have expected this. I've seen Moneyball; it's my favorite baseball movie. But for years I still clung to a naive hope, that maybe, just maybe, the big teams wouldn't be interested in Nolan Arenado, the greatest third baseman to ever play. I'm an idiot.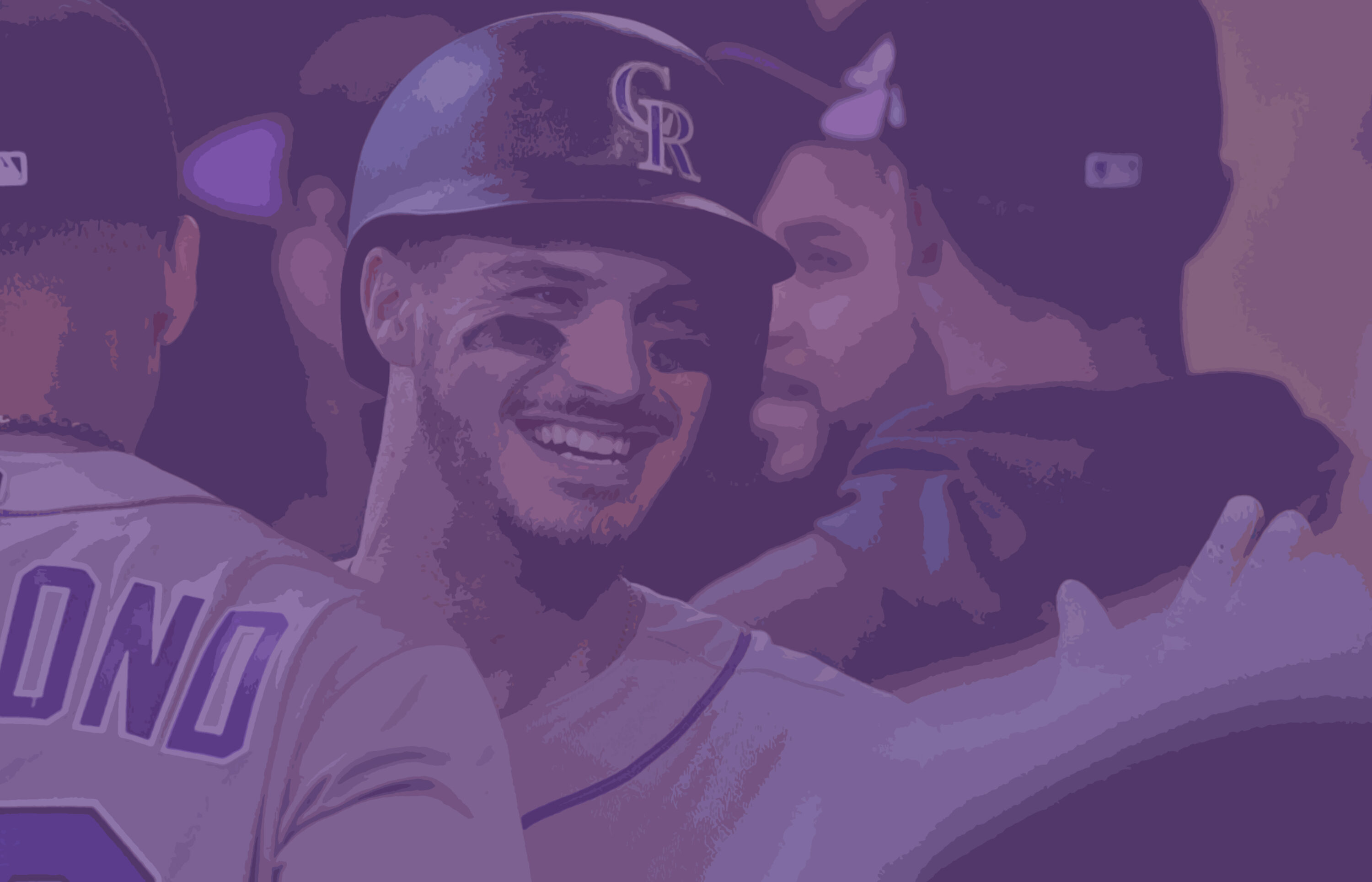 If your team picked up Nolan Arenado, congratulations. You're probably excited. Good for you. You just acquired my favorite player ever, but there's one thing you haven't got. 
I was at a crucial junction in my baseball career at the age of 13. All my life I'd played shortstop, the position typically reserved (at that level) for the best player on the team. But as I transitioned out of Little League, I discovered I wasn't the best anymore. There were other kids who were bigger, more talented, and had more testosterone. I couldn't play shortstop any longer. 
At this point, I almost gave up on the game. Boys were starting to become men, and not in any good ways. I wasn't as talented as I used to be. Maybe it was time to hang 'em up and try something else. 
But I noticed that my favorite baseball team, the Colorado Rockies, had this intriguing new prospect coming up. He played third base, and he played it unlike anything I'd ever seen. He stretched for balls beyond the foul line. He fielded bunts with the ferocity of a tiger. He threw perfect strikes to first base from yoga positions. He was ravenous, yet sublime. The hot corner was his playground.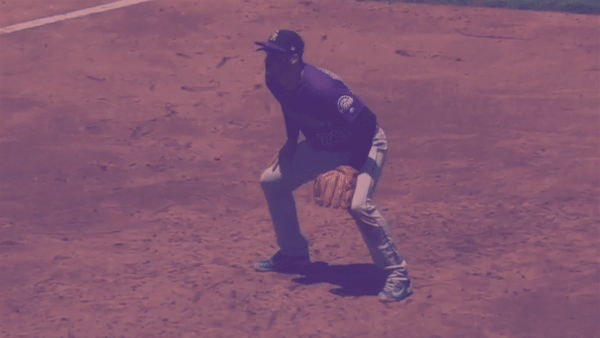 I changed my position to third base, where I remained throughout high school. I later quit the game due to reasons that aren't worth going into here, but that Rockies third baseman reinvigorated my love of baseball at a point where it and I were heading toward a divorce. 
That third baseman was Nolan Arenado. I love him so much. He is my favorite athlete in the entire world. 
And now he's gone. Baseball is stupid and unfair and I hate it.