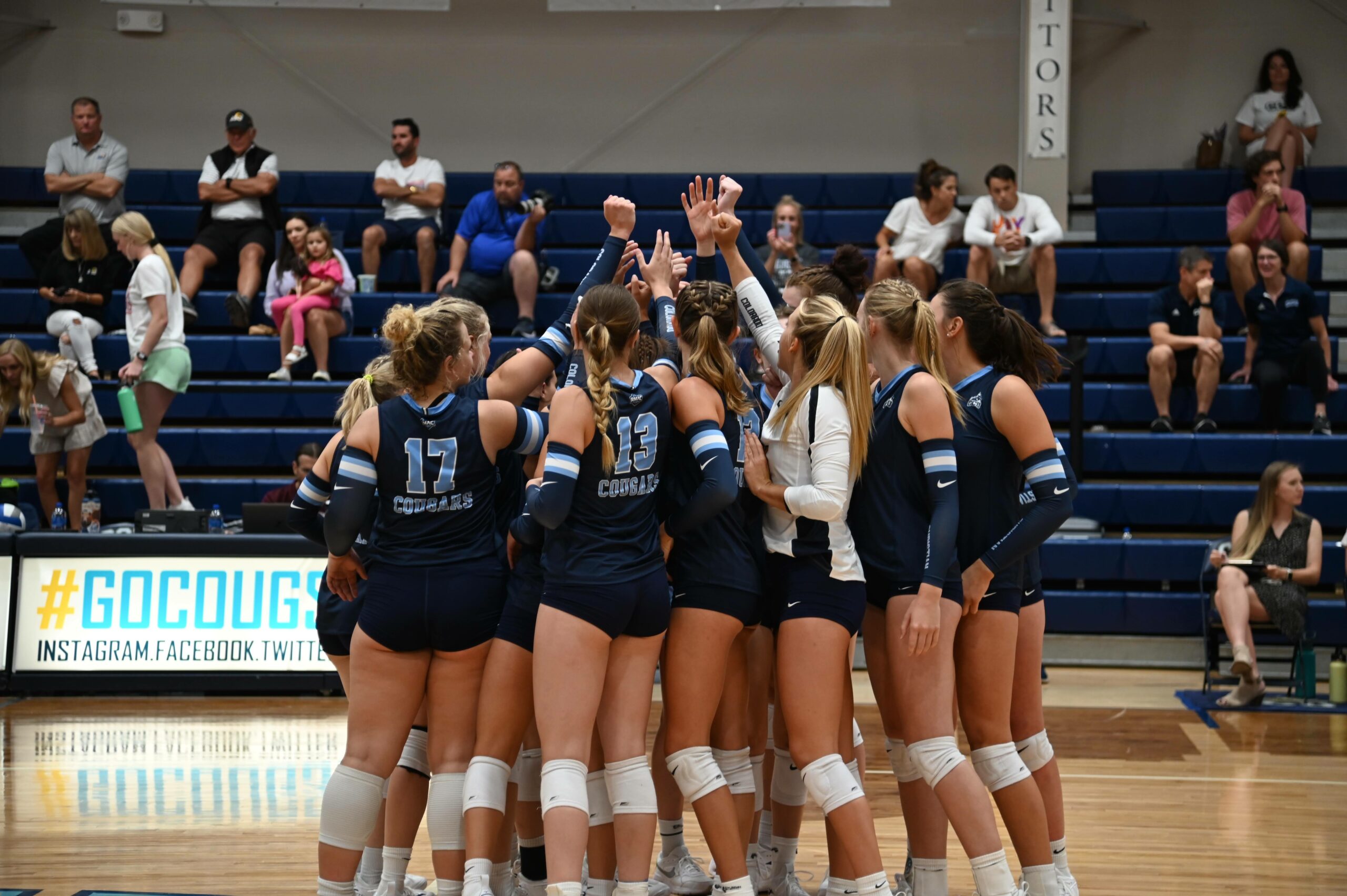 CCU News / Sports and Outdoors
CCU Women's Volleyball vs Angelo State – 9/30/22
Sep 03, 2022 0 Comments
9/30/22- Colorado Christian Women's volleyball took on Angelo State this past Tuesday in a tip for tap rush to 5 sets. When talking to Head Coach Bobby Blanken before the game he talks about the vision of this year's team as they go into their first home game of the season.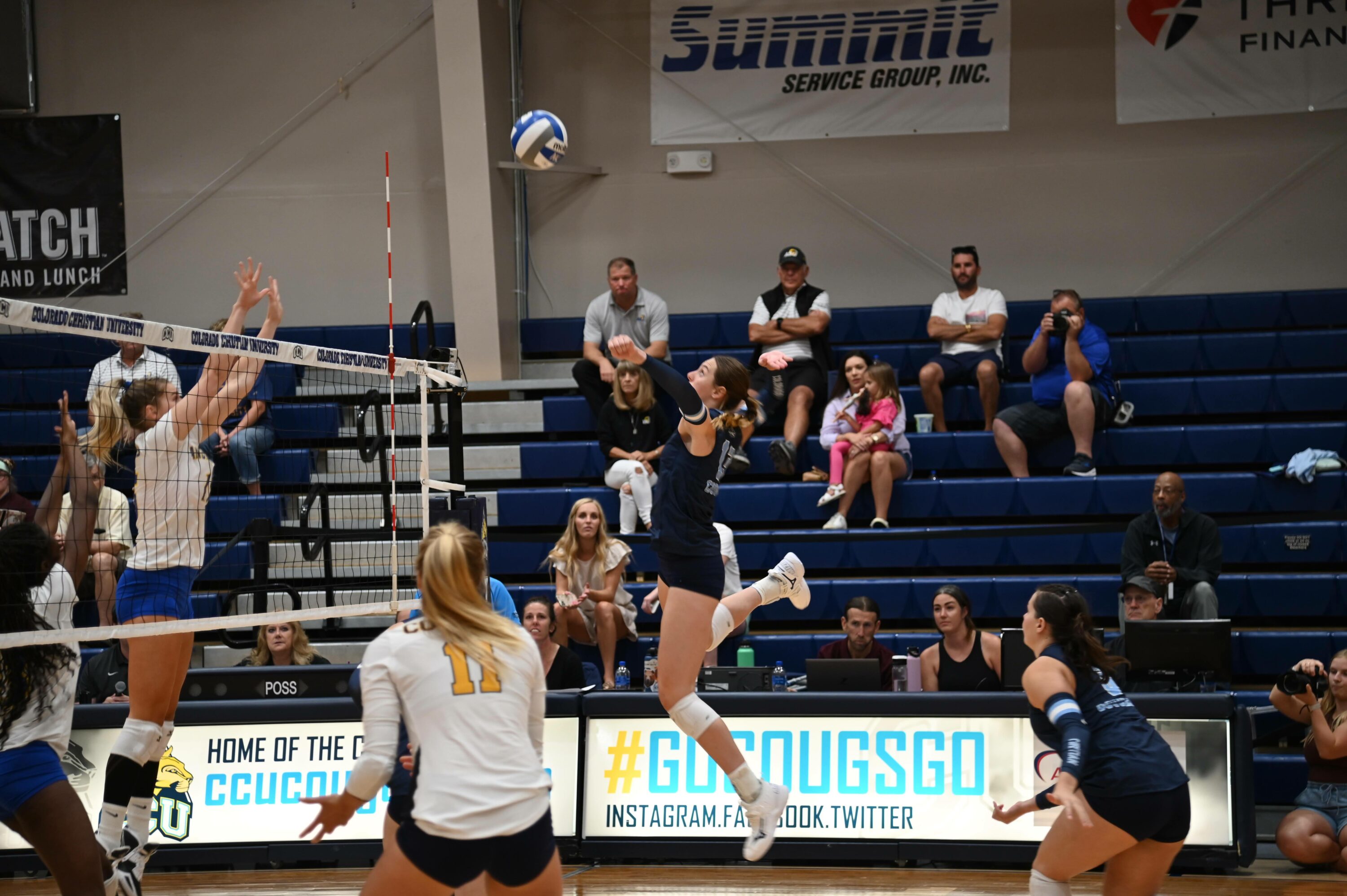 Blanken states,
"The team vision is to glorify God through our sports, Christ centered community, and the process of growing in excellence, character, and helping people."
We spoke for a while on the team last year who went 11-16 to see what strategy the Cougars are planning to take this season to gain a winning record.
Blanken eagerly says,
"On the court volleyball is a very serve and pass focused game, last year I think we were passing below a 2.0 overall average as a team, so we are going to pass a little better and serve a little bit tougher to be able to get some different opportunities. We've been having a tougher mentality behind the service line and passers are also being aggressive with their angles."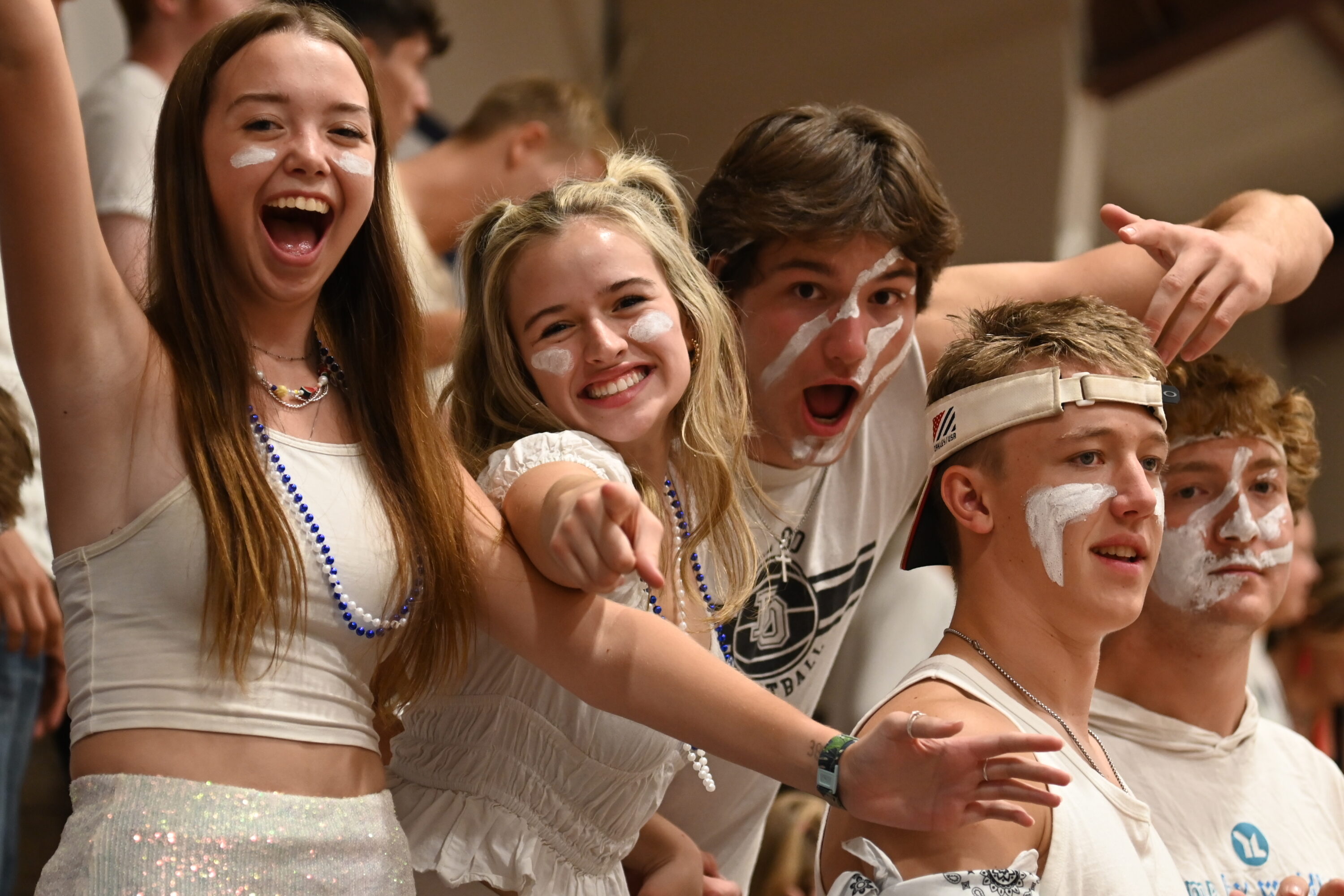 That is exactly what we saw on the court going against the Belles, who made 179 kills for the weekend in the Kathleen Brasfield Tournament, in the first and second sets as Cougars lead 25-19 and 25-23. As the third set began you could almost feel a shift in momentum as confident student section members started to leave the stands and the Belles started to creep past the Cougars on the scoreboard. By the time CCU started to climb back to win the set, Angelo State was already too far gone. Set 4 was much of the same with San Angelo coaches challenging multiple calls and finding holes around Cougar defense and serve receive. Sets three and four ended 18-25 and 19-25. Blanken and I talked a little bit about the importance of the home atmosphere in our conversation. The Last time we faced San Angelo was in 2018 at home winning in 5 sets.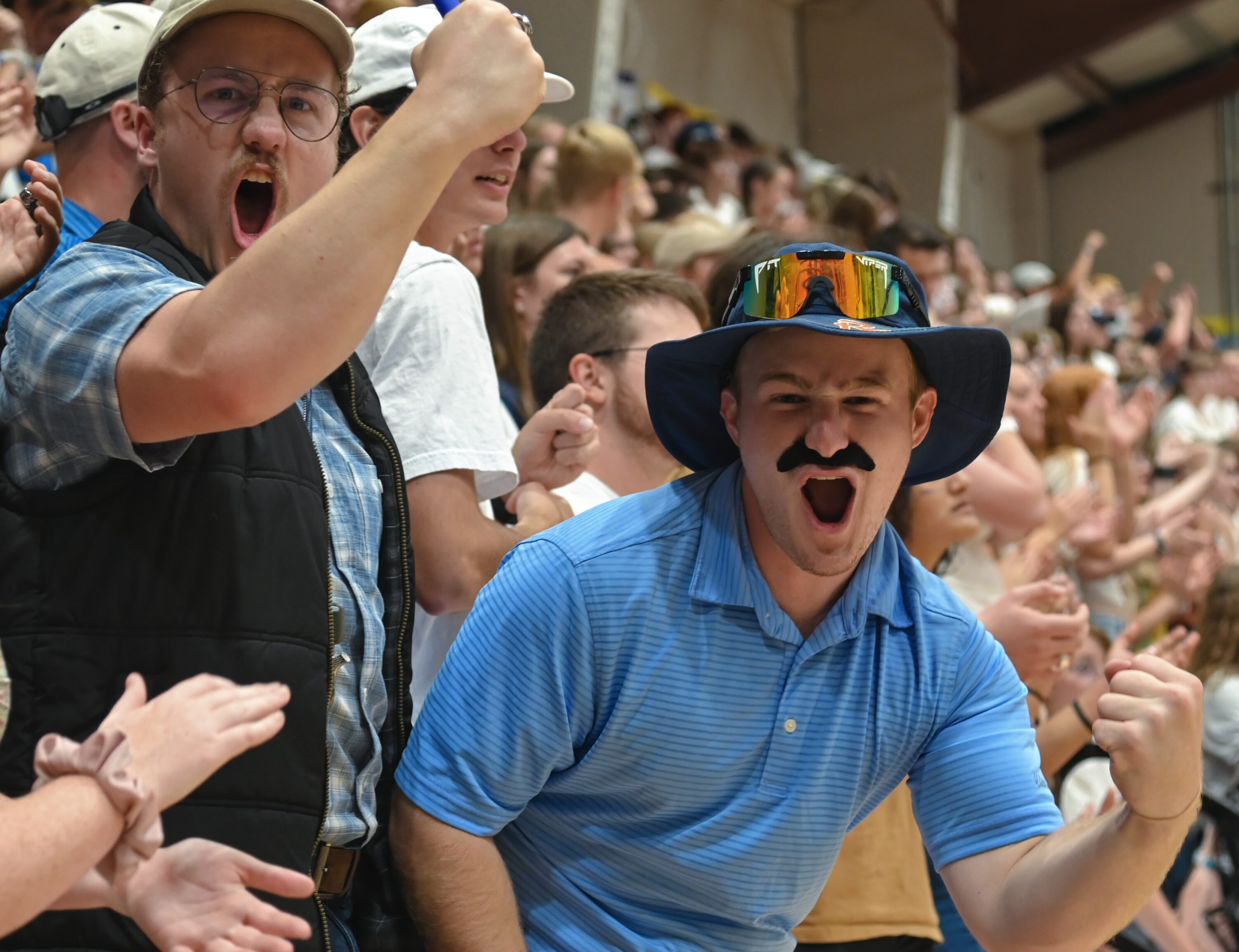 Blanken spoke on the importance of the home atmosphere saying,
"It's so fun what student activities does to create our home court environment and our girls are excited for it. I think it will make for a great, fun, competitive environment for both of our teams."
Just as anticipated, the student section brought their all to set five. Between chants, prayers, waves and more, Angelo State was not ready for the power the Cougars were about to deliver. As promised by Blanken, the girls kept it simple in the fifth set, focusing on serving tough and being scrapy on defense and off block plays. When the Cougs were up 13:8, San Angelo called a timeout in their last attempt to throw the momentum. It was returned with an ace from Savannah Overson and a kill from Abby Newell to end the game. The Cougs are next scheduled to play in Lacey, WA September 2nd.