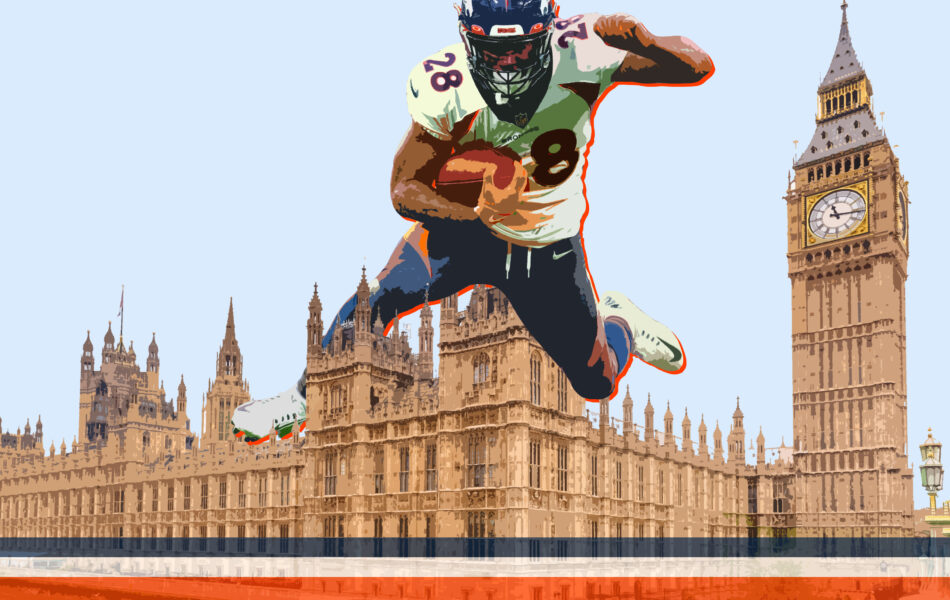 Opinion / Sports and Outdoors / World
Broncos Calling
Oct 31, 2022 0 Comments
Wins are precious in Broncos Country of late so I'll leave out the whining for now. We won! The Broncos still feel like an extension of last year's melancholy edition, but at least we can bask in victory for a week. That's a key aspect of the NFL as opposed to baseball or hockey: there's only one game a week, so your team's fortunes set your mood for a distinct period of time. This week we won, and thus my mood is one of postponement: the verdict on the Russell Wilson trade has not been delivered just yet. Dude's still got some juice in him, innit.
I will be honest with you folks, I slept in and missed the first half. I realize this may compromise the cogency of my points but frankly I have better things to do with myself on Saturday evenings than worry about missing the first half of a Broncos game in A.D. 2022. Can you blame me? 
But I can still offer some insight with the help of the stat sheet. We have solved the enigma of the Broncos' red zone offense! They hold a 100% TD efficiency rate in games held outside the U.S. If our boys relocated to Toronto, I have no doubt they'd score so many touchdowns that we should never want for them again. 
As for Russ, he looked better. At least on the field, anyway. I am a fairly docile person, but if someone was interrupting my trans-Atlantic slumber with high knees, well, maybe my foot would stretch out with designs on his ankle. 
As asinine as Russ' airborne aerobics are I am all for them if they mean results. This is the main tenet of the NFL: you can be corny, you can be annoying, you can even be downright vicious as long as you win. Dude led a game-winning drive in the fourth quarter yesterday, I'll take it. Luckily, the bye is next week which means Russ can high-knee down to Trinidad and back if that is what he needs to operate efficiently. 
Not that he was in form yesterday. Let's not get ahead of ourselves. There were a few nice drives, but I am not going to declare the Broncos' offensive woes solved until Russ can string a few of these anomalies together. This is not 1998, and a win against the Jaguars is nothing to get excited about. 
It was nice to see Jerry Jeudy and Greg Dulcich make some plays. For stretches this year it's felt like Russ and Courtland Sutton are playing two-on-11 with the opposing defense. Contributions from the supporting cast are long overdue. KJ Hamler got in on the action also. Good stuff. 
I'd also like to mention K'Waun Williams for his timely interception that he somehow snared with a cast on. One of those moments where you remember that every dude on a NFL field was the best player his high school coach had ever seen. What a brilliant play.
That's all for me. There will be no Broncos article next week due the aforementioned bye, so I'll have something else for y'all. As for parting remarks, I'd like to ask the team to NEVER WEAR THAT RANCID MISMATCHED UNIFORM COMBO EVER AGAIN. I haven't seen anything that disturbing since I watched Audition last week. Eh bah gum.