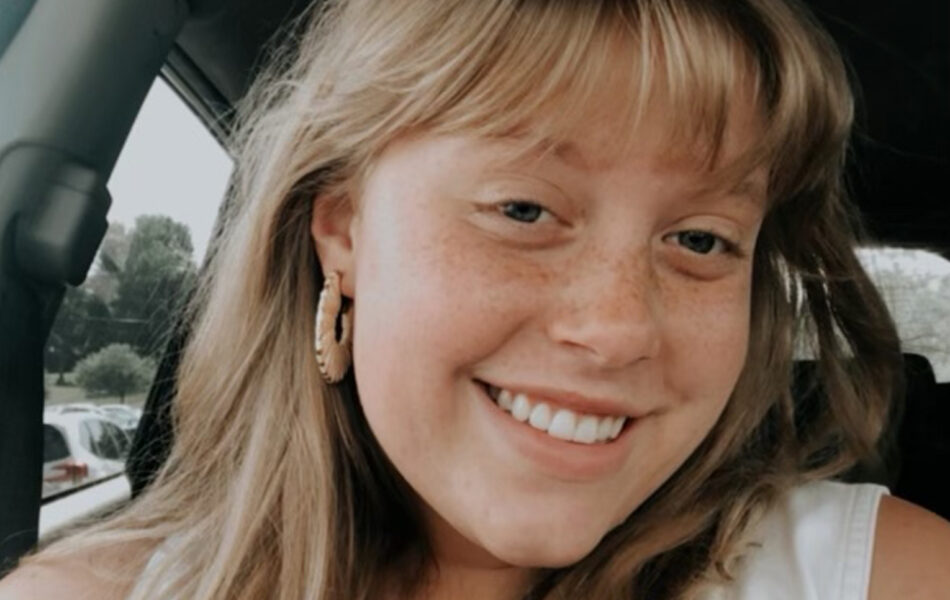 CCU News / Opinion / World
50 States for 50 Students: Tennessee
May 02, 2023 0 Comments
What is your name? 
Emma Rowe.   
Which state are you from? 
Tennessee.  
Have you lived there your whole life? 
No, I was born in Ohio but I moved to Tennessee when I was 8. 
Describe your state in three words. 
Whiskey, mountains, and music.  
Describe the people in your state in three words. 
Friendly, opinionated, and happy. 
Are you proud of being from your home state? Why or why not? 
I am very proud of being from Tennessee. There's a lot of cool things in Tennessee, like country music and the Smoky Mountains. 
How did growing up in your state affect your childhood? 
I did a lot of stuff outdoors. We would swim in the rivers, hike, and play at the park. It doesn't get too cold in the winters so we could do things outside all year. There's a lot to do and it's a really adventurous place to grow up in. It's not super ethnically diverse, but it is kind of a melting pot of people from all over the states. I'm glad I grew up in Tennessee and not Ohio. 
At the end of the day, people like their guns and their freedom and their trucks. 
What kind of local traditions did your town have? 
We have the Dogwood Arts Festival. It happens during the spring when the dogwood trees blossom. The Fourth of July is also pretty big with fireworks and parties. The Tennessee Volunteers football team is a really big deal. They suck, but it's really important to everyone for some reason. People go hog wild for our football team – I don't know why – they literally suck.  
What was the culture like in your home state / town? 
Overall, Tennessee is a pretty friendly place. In the South, people feel obligated to talk to you so you're always having a conversation with a stranger. It's pretty politically conservative because, ya know, it is Tennessee. At the end of the day, people like their guns and their freedom and their trucks. People are very hardworking and proud of where they're from. 
What kind of relationship did you have with your neighbors? 
I've lived in two different houses in Tennessee. The first house I lived in for about five years. We were the only young people in the neighborhood. Because of that, we would have bake sales and walk our neighbors' dogs and wash their cars. We would have people over and go over to our neighbor's houses a lot. Where we live now, it's definitely less close knit, but people still look out for each other.  
What was your favorite thing to do in your home state / town? 
I really like going to Foothills Parkway in the Great Smoky Mountain National Park to see the sunset. On one side of the mountain, you can watch all the lights come on in the city. On the other side, you can see all the mountains and valleys. I also love to stargaze and swim in the river during the summer.  
Are there any foods that your state is famous for? 
Nashville hot chicken.  
The mosquitos are terrible. They suck, literally. 
Is there any slang from your home state that you use frequently? 
Y'all. But everyone from the South says that. We also say "Rocky Top" – it's a location and the football theme song. We also say "Vols for life" for the Volunteer Football team.  
 Do you have any local celebrities? 
Emily Ann Roberts, Kenny Chesney, Kelsea Ballerini, and Morgan Wallen are all from Knoxville. They're all country singers. Dolly Parton lives an hour from me. Elvis was from Memphis.  
What are your favorite and least favorite parts of your home state? 
I love the culture of Tennessee. It's very patriotic and there's an American dream feeling. There's a lot of history. The mountains are really homey in Tennessee and the mountains here in Denver are more intimidating. My least favorite part of Tennessee is the mosquitos. They suck, literally. The people can also be really negative and quick to judge.  
What are your favorite and least favorite parts of Colorado? 
I love how diverse it is here in Colorado. There's mountains, cities, desert, and sand dunes. My least favorite part is Denver. It's really overwhelming and I'm just not a city person.  
What drew you to CCU / Colorado? 
I chose to come to CCU because they had the best scholarships. But God really worked through that decision and I'm really glad I came here. 
How has living in Colorado changed your lifestyle? 
Meeting a lot of different people from different backgrounds has made me expand my perspective and become a more accepting person.  
People go hog wild for our football team – I don't know why – they suck.  
If someone were to visit your home state, what would you recommend they do? 
I would tell them to go to Nashville and Broadway. I would also tell them to go to the Smoky Mountains. Then, come visit me and I will take you to see other things!  
 After graduation, do you plan on staying in Colorado, returning to your home state, or going somewhere else? 
I don't know. I would love to go back to Tennessee eventually. I don't really want to stay in Colorado forever, but we will see what God has in store for me. 
What are the most common stereotypes about your state and are they true? 
There's all the usual southern stereotypes. People think we only drink sweet tea and eat fried chicken. That's pretty true. There's also lots of rednecks. Guys will always hold the door for you. There's churches everywhere.  
What is the most common reaction you get when you tell people where you're from? 
People will say, "Oh, I've always wanted to go to Tennessee" or "I love Tennessee!" 
What is something surprising about your state that most people don't know? 
Our state flower is an iris. Most people would not know that. I remember that from like fifth grade.