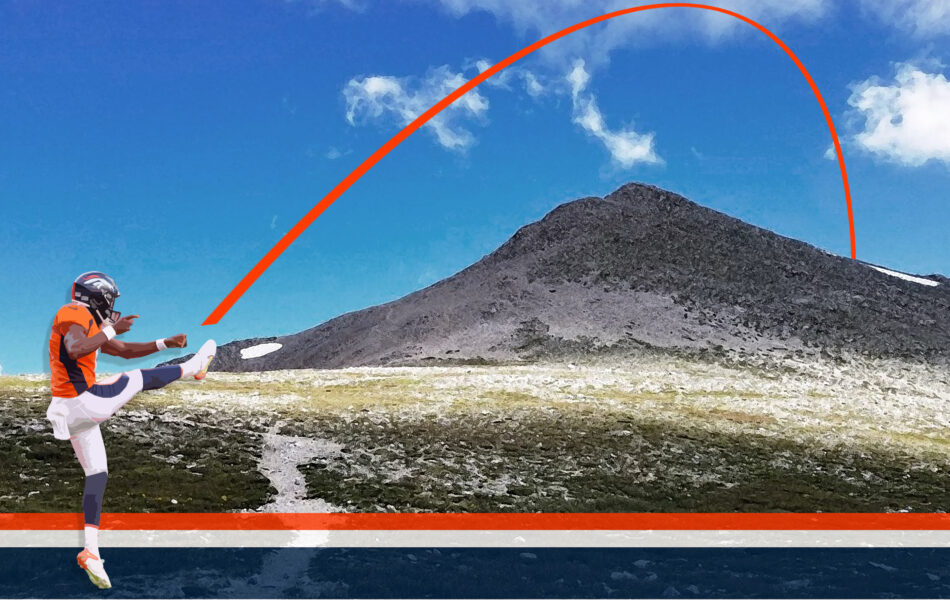 Sports and Outdoors / World
Corliss Waitman, Superstar
Sep 26, 2022 0 Comments
This is better! It's not good, but it's better. I know the Broncos only scored 11 points, but that's okay. Remember, the Broncos' offense is only a baby offense, developing timing and chemistry that will one day (preferably next week) mature into a top-flight NFL unit. I'm kidding a little, but there were flashes Sunday night.
The Broncos' defense, on the other hand, is a 11-armed gorilla, tying up the 49ers with barbed wire and rubber cement. They were sensational. I hardly know who to highlight but I guess I'll go with Pat Surtain, who didn't allow a catch on six targets and effectively deleted Brandon Aiyuk from existence (aside from a touchdown that should've been called back due to OPI.) Our D forced three turnovers and could've had another had Jimmy Garrapolo not stepped out of the back of the end zone, avoiding the pick-6 he was about to throw and thereby saving four points. That's the kind of veteran decision-making that you simply don't get with Trey Lance under center. 
The other star of the game, in this writer's opinion, was the right leg of Corliss Waitman, our indefatigable punter. Ten times he sent that ball high into the stratosphere, for a total of 476 yards (215 more than the offense gained) Late in the third quarter I found myself worrying he'd get a stress fracture. Instead NBC gave him a game ball. 
As fun as it is for your punter to receive the third star of the game it's indicative of offensive woes that the Broncos have yet to fully solve. In many ways this is the same formula they've had for years (relying on a good defense to mask the offense's putridity) but at least this year there's realistic optimism ground in Russell Wilson's elite history, not the "maybe Drew Lock won't throw three interceptions today" sort of optimism. I think it'll be okay. The Niners field a good defense, lots of teams struggle against them. Russ made a couple "wow" plays. The game was won. 
More importantly, gone were the inexcusable mental gaffes that have plagued the Broncos so far. They snapped the ball on time! Somehow that is progress! Hiring What's-His-Face to manage the game from the coach's box was a great idea. If that's what it takes for Hackett to not look like a toddler in a grocery store, I'll take it. 
Next week is the Raiders though. Broncos Country will be singing a different tune if we fall to that rancid Belichick puppet Josh McDaniels on the 2nd. Please destroy them.