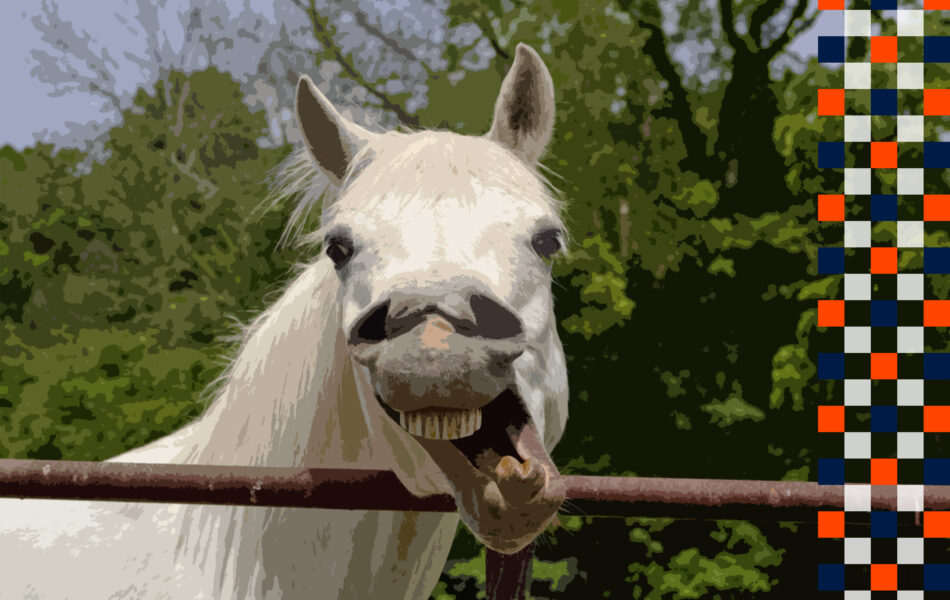 Opinion / Sports and Outdoors / World
Can't Beat a Dead Horse
Oct 10, 2022 0 Comments
I've finally gotten around to writing about that debacle that took place on Thursday evening. Lord, was that bad. It didn't even feel real, more like a dream – a dream of bad football, brought on by malicious microbes in the chicken divan I whipped up for dinner. 
But unfortunately for all of us Broncos fans, that game was indeed real. The Broncos managed only nine points against a Colts team that started the festering corpse of 2016 NFL MVP Matt Ryan at quarterback. Somehow he beat us. Or maybe we beat ourselves. 
The whole of the NFL is laughing at the Broncos. I can't blame them. The Russell Wilson we sold the farm for has not yet arrived. Maybe he fell over the side of a Maersk freighter on its way up the South Platte River, I dunno. Even the optimists among us are concerned. I'd be lying if I said I didn't have any doubts. Hell, even Gwen Stefani is doubting Russ right now. 
Something's just not right. Maybe it's that shoulder injury he apparently suffered against the Raiders last week. Matt Ryan's PR team is kicking themselves for not thinking of that first. 
But Russ, a bad shoulder does not excuse you from missing a wide-open K.J. Hamler to win the game. You didn't even look his direction. I know Courtland Sutton is amazing, but you gotta go through your read progressions, dude. 
As an aside, the NFL really needs to schedule bye weeks before Thursday Night games. Every week we watch several dudes suffer horrible injuries that could likely be mitigated by more rest time between games. I don't know why the NFL doesn't do this already. This is especially apparent in the case of our Broncos, who are second in the NFL in terms of dollars on Injured Reserve. Expensive players are dropping like epileptics at an EDM concert. Garrett Bolles and Ronald Darby are the latest to fall. This of course does not help things. 
But who needs a left tackle anyway? I'm sure the Broncos will be just fine. Never mind that only one of their five opponents has a winning record so far. 
Let's be serious: individual players played well, but there are no net positives from this game. None. As of today, our horse is dead.
Luckily though, you can't beat a dead horse, so I'm confident the Broncos will prevail against the Chargers next Monday. Lock it in.