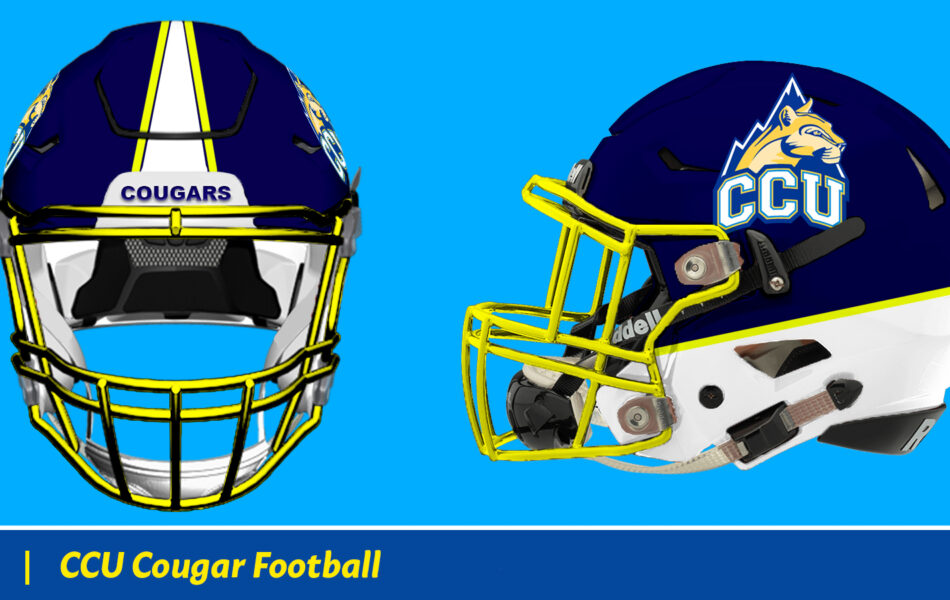 Opinion / Sports and Outdoors
What if CCU had a football program?
Oct 27, 2021 0 Comments
Picture this. It's a Saturday Night in Lakewood, Colorado Christian University is currently down by 1 point against Colorado School of Mines with less than a minute remaining in the game. CCU drives down to the 30-yard line and sets up for a field goal. Everybody in the crowd braces as the kick goes up and through the goal post. Colorado Christian beats School of Mines for the first time in its football program's history. A historic landmark for CCU sports. One question that some students have wondered is "What if CCU had a football team?" What are the possibilities behind CCU having this sport? And how would this impact CCU if this was accomplished?
How does a school add a Football Program?
In 2020, NCAA Football Programs were added to Barton College in Kansas, Erskine College in South Carolina, and at Florida Memorial University. Barton College and Erskine College are both NCAA Division II Schools with a similar student body size as CCU, with an enrollment of about 1,000 students. So, CCU being too small for a Division II Football Program is not an excuse. Both programs started recruiting people for the roster as early as 2019, meaning that it is possible for CCU to recruit people for a football program. This may take at least 1-2 years to put into place with finding a proper coaching staff and student athletes to recruit for the new program.
Facilities and Equipment
You can't have a football team without the equipment. CCU can easily afford basic football equipment as well as the busses to commute to the home venue and for away games. Being able to store equipment might be an issue since there would need to be a bigger locker room than what is in the event center. New Facilities and equipment would be added to the budget to have what a football program would need.
Where would we play?
Because CCU is a small school landlocked in a suburban environment, it really isn't possible to add a venue on campus. The nearby Trailblazer Stadium is really the only choice for a home venue to play in, despite this field being used for other sports at CCU as well as the local Jeffco high schools. Trailblazer Stadium is a modest size for a high school team, able to hold about 700 people, but it would be small even for Division II football. This field has had maintenance issues in the recent years because of being overused so much. It may work for the first couple of seasons, but as the program expands a bigger and nicer stadium would need to be built somewhere in the local area.
How would this change CCU?
With a football program established at CCU, some changes are to be expected on campus. Most collegiate games are played on a Saturday, so many on-campus events going on that same day might need to be moved around. Even though game attendance for most sports at CCU can be a bit low, football is the most popular sport in America so it is possible that CCU football games would be the most attended sporting events in the school's history. This would have an impact on fall sports and fall events that normally happen at CCU because everything would revolve around the football games now.
CCU would indeed be different if a football program is installed. The logistics and the possibilities are there to create one. Getting equipment and finding potential prospects to recruit are extremely possible. Though building new facilities might be a bit of a stretch financially, they don't need to be built immediately; those can be built as the program grows. Even though this might not actually happen in the near future, it is still fun idea to sit back and ponder on.