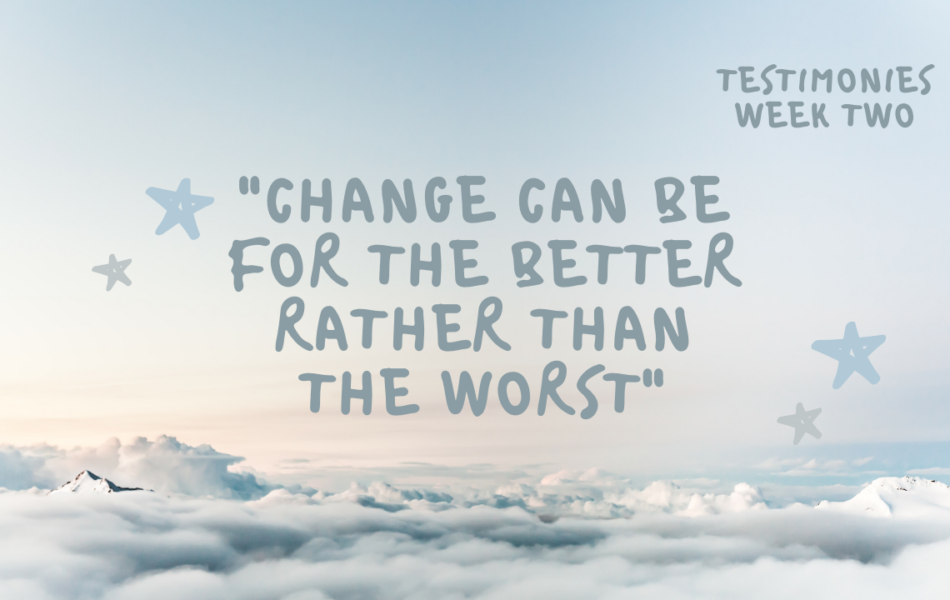 CCU News / Faith / Opinion
"Change Can Be For the Better Rather Than the Worst" – A Testimony
Nov 07, 2021 0 Comments
Recently, I sat down with Emma Wilson to hear her testimony. As a freshman here at CCU, I was impressed with Emma's willingness to sit down and share something so personal for the campus to see.
"So," I started off, "Tell me your testimony."
Emma smiled and began. "I grew up in a Christian home in Des Moines, Iowa." Emma shared. Along with that, she has been attending a Christian school since she was in kindergarten. "I guess you could say I was sheltered almost," Emma said.
Emma decided to put her trust in God on a Sunday evening when she was in third grade after a Sunday school service. Big Ed, a leader in Sunday school, had talked about how important it was to have Christ in your life that day. Emma thought about the message all day and in the evening, she talked with her dad and asked Christ to come into her heart. "I didn't fully understand what it was to be a Christian at that point." Emma added.
When Emma reached middle school, she decided to join the softball team although her small Christian school did not have a team for middle school. "I had to join the public-school team," she told me. While of course, at a small Christian school there is still some secular influence, it really changed for her when she started playing softball with public-school girls. "It really integrated reality rather than letting me continue in my sheltered life."
Freshman year of high school, Emma signed up to go on a mission's trip with her school. "I went to say I had been on one." She stated, "But going really opened my eyes that the Lord was working outside the states." Emma shared that this trip gave her a new perspective on life and what being a Christian was really about.
Later in her freshman year, Emma experienced a huge test of her faith. "I realize how silly and mean it sounds now, but it really affected me." She shared. When Emma found out she was getting a new baby sister, her world went upside down. "I didn't want a baby sister," she told me, "I didn't want anything to change, and I had to deal with that. But what I learned was, that change can be for the better rather than the worst."
When sophomore year rolled around, Emma was eager to sign up for another mission's trip. This specific trip was medically focused and would be introducing her to the medical field. From this trip, Emma realized a lot about herself. One of those things being that she wanted to pursue the medical field. "I 100% see myself doing this again in the future." Not only did this trip influence her major choice (nursing major) but also inspired her to consider a career in missions once she gets her nursing degree.
In 2020, Covid hit and took the second half of her junior year. During this time, Emma said that she had to trust in the Lord more than she had before. Not only did her faith grow but she was able to spend more time with her family. "I learned to appreciate my family more in this time."
Her senior year, Emma took on a role of leadership in a Bible study at school. Instead of just listening, she was now the one being able to offer advice to new freshman and underclassmen. "It was a pivotal moment in faith," She said, "being able to share some wisdom with some younger girls really affected me."
"My story has grown so much since being at CCU," Emma told me. "It's more intentional here and people actually want to be here." Emma is enjoying her first year here at CCU and even from just the small time of her being here, I can already tell God is working in and through her.
Thanks for sharing Emma!!
-Jessica Jean
If you want your testimony to be featured, reach out to me at jjean@students.ccu.edu