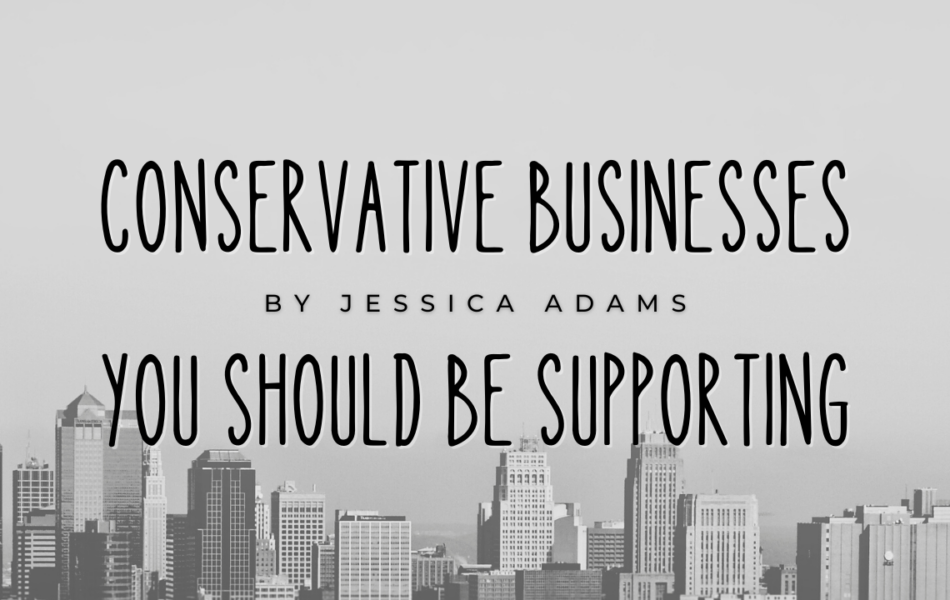 Opinion / World
Conservative Businesses You Should Be Supporting
Dec 01, 2022 0 Comments
As a Christian and conservative in America today, I've decided I want to support more businesses that share the same beliefs as me. I am not interested in funding abortions for employees or giving money to the Democrat agenda. Rather, I am interested in supporting conservative and Christian businesses that want to improve lives instead of destroying them. While my opinion here may be a bit extreme to some, for those of you who feel similarly, I've done some research in order to provide a list of businesses that Christians and conservatives should be supporting this holiday season.
Black Rifle Coffee Company – While the company's website does not claim to be Christian or conservative, the principles are there. Black Rifle's site repeatedly states that they exist to serve "coffee and culture to people who love America." The company is Veteran-founded and "operated by principled men and women who honor those who protect, defend and support our country."
Chick-fil-A – Chick-fil-A's corporate purpose which is stated on their website is, "To glorify God by being a faithful steward of all that is entrusted to us and to have a positive influence on all who come into contact with Chick-fil-A." Another thing to add is the business is closed every Sunday in order for employees to rest and if they choose, to worship. This belief was held by the company's founder, Truett Cathy and is still upheld today.  
Duke Cannon – Duke Cannon stands for hardworking men. Their website states, "Our purpose is simple: to make superior-quality grooming goods right here in the U.S.A that meet the high standards of hard-working men." They go on to say, "We value things like hard work, family, community, and bacon." 
Garnuu – Not as well known, Garnuu is a feminine care company that offers subscriptions and products to women during their time of month. "Join the GIRLS ONLY club today!" Garnuu does not clearly share their political views on their website, but they do share that they are for GIRLS ONLY. The company is committed to supporting women and states that "each subscription will support feminine hygiene training and female entrepreneurship to Nepali women and girls who are vulnerable to trafficking." On their Instagram page, the company wrote in a post, "There's a movement of a complete erasure of women and we will NEVER be part of it. We believe in women, and the uniqueness of women's' bodies to menstruate and create life."  
Good Ranchers – This meat company proudly supports American farmers. "Every box you order keeps American farms open and donates 10 meals to U.S. food banks." Part of their belief is that "there is no quality like American quality."  
Hobby Lobby – This company openly shares that their proceeds go towards Christian ministries. One of those being "YouVersion" which is the Bible app that digitizes the text in order to provide access to many. The company site states that they are committed to: "Honoring the Lord in all we do by operating the company in a manner consistent with Biblical principles."  
Jeremy's Razors – After a falling out between Harry's Razors and Daily Wire, the latter decided to create their own conservative company. Jeremy's Razors even states, "Stop giving your money to woke corporations who hate you." 
My Pillow – CEO of My Pillow, Mike Lindell, openly shared his support for former President Trump. After his opinions hit mainstream media, several retailers slowly started to cancel their orders and no longer sell his product. Lindell has continued to share his opinions and is open about his faith with Jesus Christ.  
Unfortunately, it was insanely difficult to find conservative businesses. While this list may be short, I hope it encourages you to support businesses that share your same values and beliefs.  
All research was gathered from the company's websites or spokesperson interviews and verified before published.