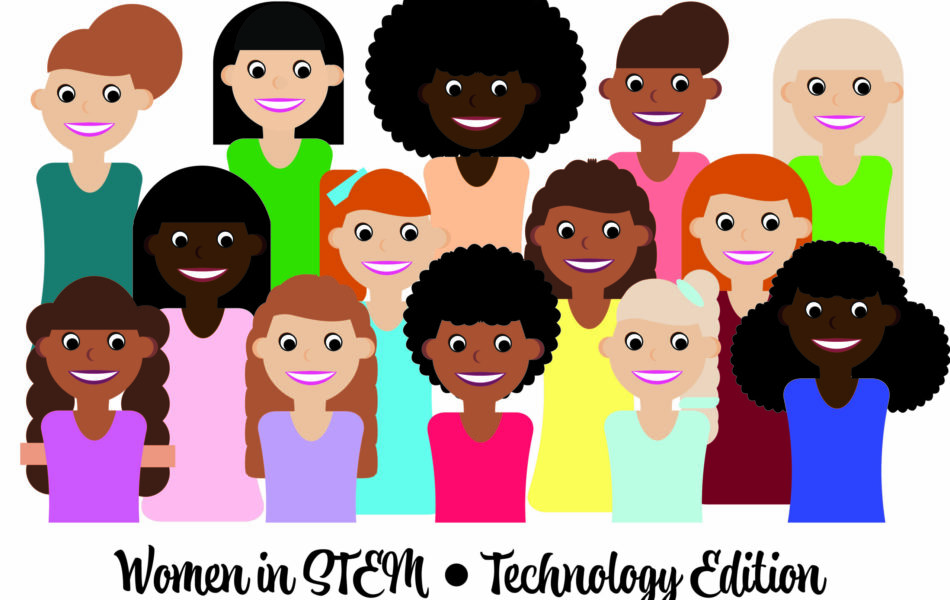 CCU News / Faith / Opinion
Woman In STEM – Meet Karinna Brockelman
Feb 22, 2023 0 Comments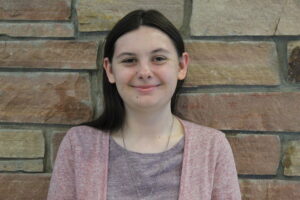 Meet Karinna Brockelman! She is a senior of CCU with a Strategic Communication Major with a Digital Media Emphasis. Growing up, she enjoyed anything that had a creative flare including the arts and theater. She loved theater and then explored Creative Writing in middle school, starting her writing career.
Karinna's dad has inspired her to pursue her future career in game development. When she was younger, her father would take apart computers, passing down a lot of technical knowledge to Karinna. Her father also introduced Karinna and her brother to the love of video games, which is why she became a gamer and later wanted to become a game developer!
Karinna wants to go into narrative video game development and is always asked how her major correlates with her future field.
However, Karinna explained that learning and developing the different skills within her major and emphasis will help her stand out from others.
Karinna's favorite thing about STEM is that although there are right and wrong answers, the solid foundations can also be used for something greater. She also noted how a lot of video games have used many different STEM aspects to build a more realistic experience for players. What Karinna loves the most about video game development is how unique stories are told. It is pretty cool how one can directly interact with video game characters which is something you cannot get from watching a movie or reading a book.
In Tale of Two Brothers, it has the controllers set up where you are playing with two characters at the same time, an older and a younger brother. She made a connection that the older brother is used with the right- hand controller and most people's right hand is their dominant hand. Whereas the younger brother is the left-hand controller, so seeing how cool the dynamic of the gameplay was really fun for Karinna to experience.
Karinna noted that being in STEM, especially the video game development industry, can be a guys club.
However, she feels honored to be able to make a way by being her own person and good enough in God's sight.
She also gets to bring a unique perspective into her industry that guys may overlook, and then being able to articulate it! She mentioned that her younger brother is her best friend, and this has helped her to be able to connect with other guys that she gets to work with. She can be a woman and be proud that she is a woman.
Her favorite class that she has taken here at CCU was Writing for the Stage with Professor Jenny Stafford. They got to spend the entire semester playwriting for theater. This was helpful to bring Karinna back into the theater world since high school. For her, it was truly a joy to get back. Her past as an actress made writing for theater a cool experience.
Also, Western Civilization with Professor Finnegan was a fun class for Karinna because Professor Finnegan is an amazing teacher. He was able to articulate the stories of Western Civilization as an engaging story, which was unique. Karinna also went to charter schools all her life so she had never learned about any subject through a Christian perspective, so it was truly refreshing to learn through this lens. This also taught Karinna how much of an impact you can make through your storytelling.
Some challenges that Karinna has faced was that even while playing games, some guys will tease you just because you're a girl. She explained that there are some games where girls don't announce their gender or else they can get harassed. Also, Karinna's been learning to navigate being a Christian that plays video games. Sometimes, people can put off video games because of one bad game, but Karinna truly feels called to the industry of video games. She has a heart for it because the video game industry is a moral mess.
She hopes to bring God's light so gaming can become something so much more.
Since Karinna wants to go into "secular" storytelling, she is dedicated to growing her faith here at CCU.  One of her StrengthsFinder strengths that she got was belief, meaning someone who holds strongly to their values She wants to increase her faith and build her foundation as a Christian. She wants to have characters that are positive role models who inspire hope. Professor Stainbrook, head of the Digital Media Department at CCU, encourages students to do their best work, sticking to their morals. Inevitably, people are going to ask, "What makes you different?". Karinna also carries a notebook which she includes ideas for future games and stories that she could develop when she hears an interesting style or message during classes or in day-to-day goings.
A piece of advice that Karinna would give is that whichever field that you pick, especially one where your Christianity might be questioned, don't be afraid to be your best self.
Act like the type of person that Jesus would want you to be because it might be hard and scary but don't give up. Be a light, and, if questioned, be prepared to have an answer. God has given you this passion for a reason and He will use it to strengthen His kingdom and His plan.
Lastly, one thing that Karinna wants you to know about her is that you should not be intimidated by her! She is a very unjudging and accepting person, despite the reputation gamers often get.  There is not much that phases her, but she loves openly too.
Thank you so much Karinna for sharing your story! Contact Karinna for more information!