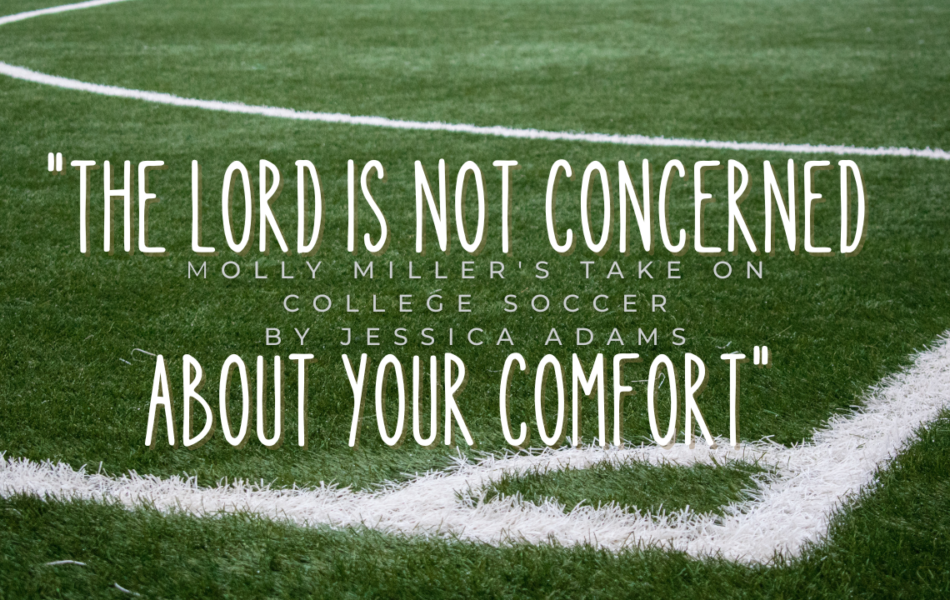 CCU News / Faith / Opinion
Testimonies at CCU – Molly Miller
Nov 15, 2022 0 Comments
"The Lord is not concerned about your comfort. He's concerned about your transformation."
Molly Miller started playing soccer when she was in third grade and never thought she would play college soccer. Now as a senior, soccer has become a huge part of her life, especially over the last four years and as the season ended recently, she's reflecting on her time here on the CCU soccer team.
"I actually didn't envision myself playing college soccer," Molly told me. She explained that she expected high school club soccer would be the end of her career, "but the Lord put people into my life who believed in me." Molly shared that a coach of hers told her as a junior that she could play division 2 soccer. After that, Molly and her mom went into full swing; putting together videos to send out to colleges. "The Lord opened the door," Molly told me, "And I said I was going to walk through it."
When asked what place God has in her life as an athlete, Molly answered, "He's everything. I can't go a single minute without the Lord." She continued, "When you come to the end of yourself physically and mentally, you have to throw yourself into Him." Molly shared that she had dealt with anemia (extremely low iron levels) throughout her soccer career and due to that, she was unable to run. "I was dealing with feelings of anger, but God gave me a greater love and gratitude not only for the ability to run but for the people nearest me through the process." From the anemia, Molly explained that the Lord drew her to Himself.
Even on the bench, Molly stated that drastic transformation happens. "On the bench is where you learn the most. You're confronted with yourself and it's just you and God." She told me. When injuries arise, Molly said, "You ask God why all the time, and He says, 'My strength will sustain you in your weakness'."
"Be ready for the Lord to do great things with you whether or not you make it onto a college team, you will be transformed."
Thank you for taking the time to share with me Molly!!