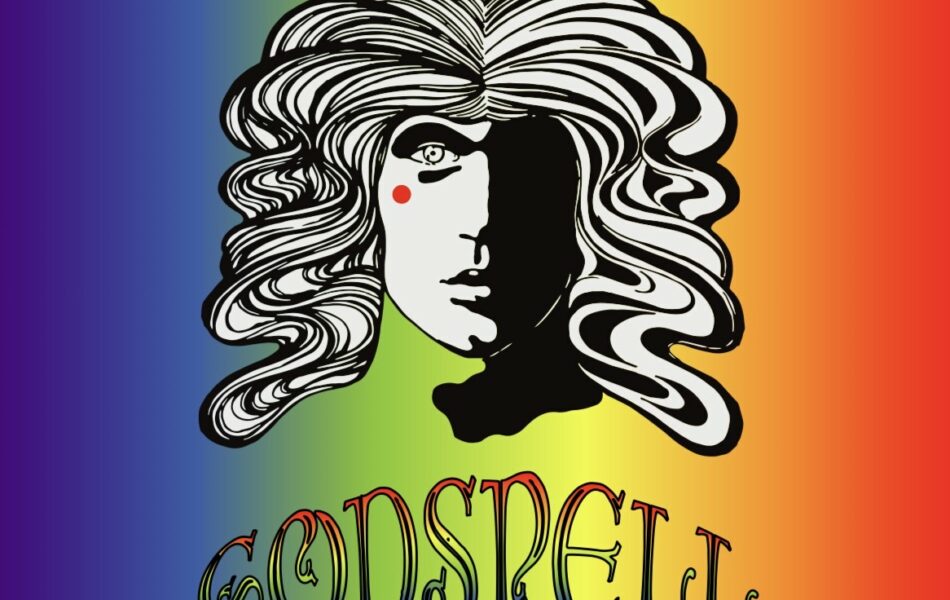 Art
A Look into CCU's Godspell!
Mar 09, 2021 0 Comments
All images graciously provided by the CCU Theater Department.
The show must go on, even if Covid is still lurking around. CCU's annual Spring Musical came to life despite the hurdles, and this year's show was Godspell. I spoke to Ms. Aurora Hunter, a cast member for Godspell, about the show, its cast, and what's next for the CCU Theater.
What is Godspell?
When I spoke with Ms. Hunter, she described Godspell as the story of the Gospel of Matthew, focusing on the community that Jesus built around him throughout the story of the Gospel. The show opens with a scene back in 2020, just after the pandemic has hit. The stage is in disarray, yet the actors appear, still determined to tell the story, despite current circumstances.
The cast was made of 24 exceptionally talented CCU students, ranging from Freshmen to Seniors. Ms. Hunter fondly mentioned that the entire cast is very close and have so much fun together, more so than any other cast she's ever been in. The cast did several "spirit" day rehearsals, where they'd wear clothes based on a certain theme. Ms. Hunter said her favorite theme was "Yellow Day". By the sounds of it, there was lots of laughter and memorable times during rehearsals.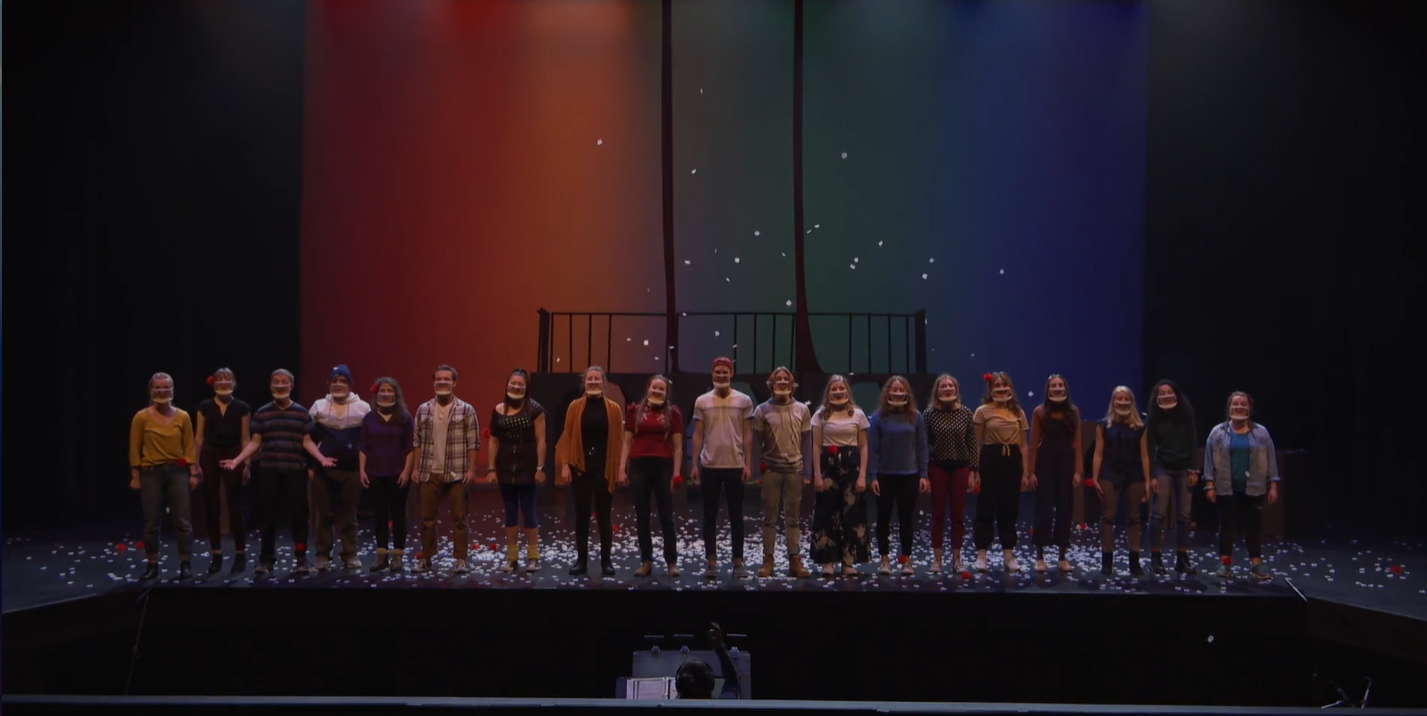 I asked Ms. Hunter about some of her favorite aspects of the show, and she had much to say. Her favorite prop is her parasol, which for several years now has been a classic prop in many of the CCU musicals and shows. Those parasols have functioned as "wheels", umbrellas, and on occasion, normal parasols. She also spoke about her favorite songs and scenes, and it seems we're into a creative treat involving large set transformations and "giant puppet shows", as Ms. Hunter puts it.
Why Godspell?
The most unsurprising answer to "why?" is simply "because Covid". This makes sense, especially due to Godspell's smaller cast size, but to the CCU Theater, there's a much deeper meaning.
Godspell was a favorite show of the late Sanne McCarthy, a previous CCU theater director. She had always hoped that Godspell would continue to be performed by CCU at least once a decade, and with her passing on Sept. 17, 2020, what better way to honor her memory than to fulfill her wish? With these performances, the cast and crew of Godspell are wholeheartedly dedicating their stage to Director McCarthy.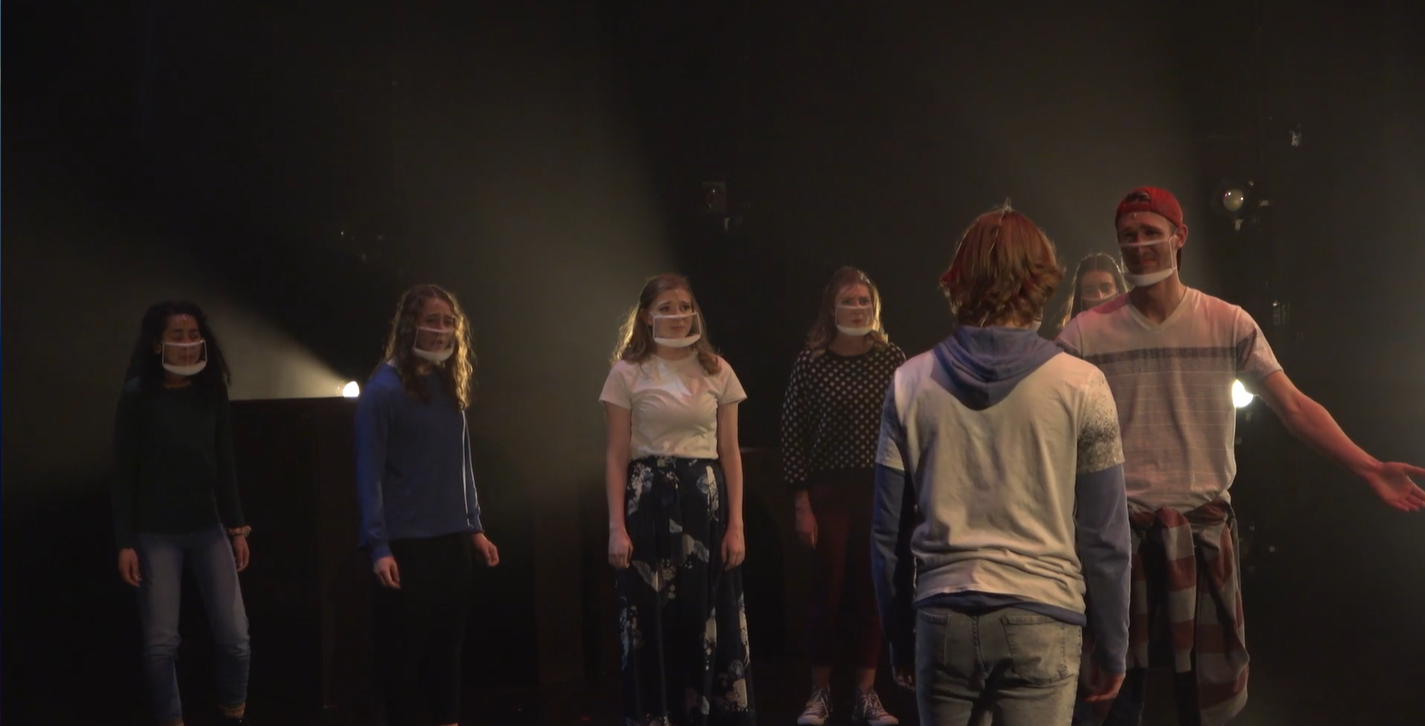 How has the show been affected by Covid?
With Covid still hanging around, I asked Ms. Hunter what had changed behind the scenes. She told me that their cast size had to be much smaller, as they could only have 12 people on stage at once. All of the actors had to wear masks at all times and do their best to stay 6 feet apart as often as possible. Such restrictions also meant that a live audience could not attend, so the Theater program came up with a new solution: a live stream of a recorded performance.
A recording gave the cast their chance to share their work with the world, but there still were some hurdles. As per tradition, the cast performed on the Lakewood Cultural Center (LCC) stage, but they could only run one scene before having to leave the auditorium and wait 30 minutes. This was to let the moisture from their performing, (that carries germs like Covid) settle, so they would be less at risk for their next scene. It took them several days to film the entire show, which they did last weekend. Then, there's the matter of the set. With fewer people allowed, moving the set became much more tedious. You may have had Theater students missing from your classes last Wednesday and Thursday; doing their best to get the set, costumes, and makeup all hauled over to the LCC building for filming. Despite all the restrictions, the cast and crew pushed through and are so excited to share their performance with us.
What's next?
Now that the curtains have closed on this show, be sure to congratulate the cast if you see them. I assure you; they will be so happy to receive your thanks. If you're interested in CCU's next show, it will be Radium Girls, coming to us later this Spring! You can find more information about Radium Girls through CCU's "School of Music Performances Calendar" page
As a final word from Ms. Aurora Hunter, she told me, "We [the cast] feel very grateful to be able to do this show and hope it is a blessing for others to watch, even if it's not in person!"